Stu Hart DVD Trailer, Guerrero Tribute Documentary, Lots More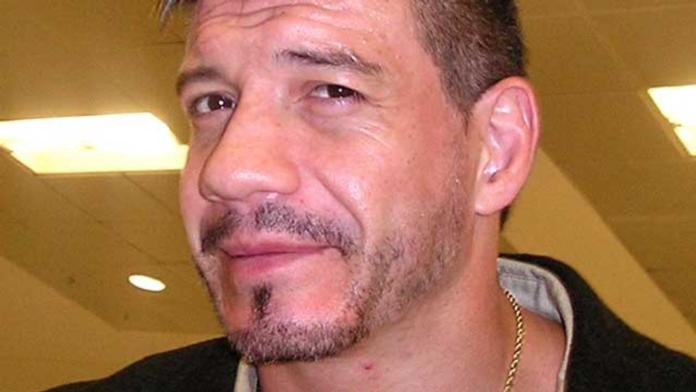 Hollymood Entertainment is proud to announce that "The Wrestling Guerreros" is now officially in production. The documentary will take you through the lives of one of the most legendary families in all of professional wrestling, the Guerrero family.
See how it all started and witness the history of how one family brought hope to the professional wrestling industry and the journey of four brothers, Mando, Chavo, Hector and the man that stole all of our hearts, Eddie Guerrero.
The documentary will be released on Eddie Guerrero's birthday, October 9, 2006. At least 50% of all revenue and profits from the production will be donated to the Guerrero family and the Guerrero family is working closely together with Hollymood Entertainment to make sure the final production is perfect. For more information and to be involved in the production by supplying photos of yourself (wrestling) or however else you'd like to contribute, visit www.heDVD.com
New trailers have been released for the 'Surviving The Dungeon: The Legacy of Stu Hart' documentary at www.heDVD.com so make sure you watch the trailers and pre-order the DVD today.
You can watch the trailers for the 'Surviving The Dungeon: The Legacy of Stu Hart' documentary also at the official Hollymood Entertainment Myspace page at https://www.myspace.com/mm9 or at the Hollymood Entertainment website.
The Pro Wrestling DVD Combo Package has been selling great online and neither 'New Jack: Hardcore' or '101 Reasons Not To Be A Pro Wrestler' is selling in stores yet, so make sure you buy these DVDs before they're released mainstream. You can order the DVDs directly from Hollymood Entertainment directly at https://www.hollymoodentertainment.com/site.php?id=order.html
Fightland the DVD is also now in stock and available for purchase so definitely check out the DVD trailers if you're a kickboxing or MMA fan at https://www.hollymoodentertainment.com/site.php?id=fightland/index.html
A new trailer for 'The Homegrown Collection' featuring the hit song, No Ordinary Love, has been added to the Hollymood Entertainment website. The website currently also has a combo package DVD sale which includes 'Fightland' and 'The Homegrown Collection' sold together for the price of only $29.99 at www.heDVD.com