Chris Jericho Update, Kelly Carlson/John Cena, Kurt Angle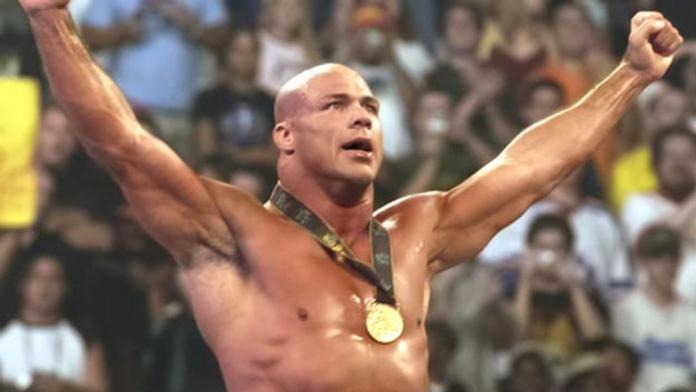 WWE
Credit: PWInsider.com
The following is an updated line up for the September 22 WWE RAW/DX Reunion Tour at the Plaza de Toros Monumental Las Playas in Tijuana, Mexico:
John Cena vs. Edge w/Lita – Street Fight for the WWE Championship
DX & Ric Flair vs. Spirit Squad – 3 on 5 Handicap Match
Kane vs. Randy Orton
Carlito vs. Nitro w/Melina – IC Title Match
Highlanders vs. Lance Cade & Trevor Murdoch
Torrie Wilson vs. Mickie James – Women's Title Match
Harry Smith vs. Umaga w/Alejandro
Val Venis vs. Oleg
ECW's Kurt Angle is being advertised on the SmackDown brand house on September 18 in Ottawa.
In the latest issue of TV Guide features a on the celebrity contestants of Celebrity Duets and former WWE Champion Chris Jericho is a feature. The story features information on what the celebrities are most known for and list Chris Jericho as "Kicking butt in WWE". The story also mentions that Fozzy has sold 120,000 records worldwide. Jericho says this about preparation for Fozzy: "My singing voice is just fine and dandy. I gargled some whiskey, smoked a few cigarettes -I'm good to go."
Kelly Carlson who plays a role in John Cena s upcoming movie "The Marine" has recently been interviewed by about.com. She speaks on her role in the movie as John Cena's wife.