Original Nash/Sabin Plans, Major Paper Covers TNA Fire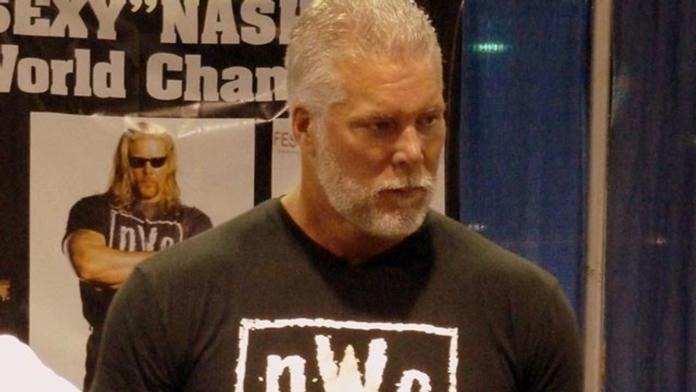 Kevin Nash was scheduled to job to Chris Sabin last night at TNA's Hard Justice PPV. TNA is under the impression that his neck injury is legit, thus the reason the match was changed to Alex Shelley vs. Chris Sabin last night. You have to wonder, however, with this guy's track record. Nash had health problems before he had to job to Jeff Jarrett and The Big Show in the past.
The Monday 8/14 issue of the Miami Herald newspaper featured the following story in regards to last night's fire during the TNA Hard Justice PPV: "ORLANDO – A small fire interrupted the opening match of the TNA pay-per-view Hard Justice on Sunday, Aug. 13 from Universal Studios. While Eric Young and Johnny Devine battled in the ring, a flame appeared on the padding of a pillar above the ring of Soundstage 21. The sparks from the pyro to open the show was the probable cause of the minor blaze. Devine and Young wrestled while remnants from the fire extinguisher snowed the ring. A heavy smoke began to fill the iMPACT Zone. Devine and Young finished the match with Young winning and saving his job. For precautionary measures, TNA officials, security and firefighters evacuated the building in an orderly manner. Firefighters evaluated the situation while TNA officials asked fans to wait outside the studio. After a 15-minute delay, fans were allowed to return, and the show continued. The incident did not deter the mood of the live crowd, but some fans were annoyed because they lost their good seats. Seating is first come, first serve. Several wrestlers and Jeremy Borash posed for photos with fans and spoke to them during the investigation. No one was injured"
For more great exclusive TNA coverage like what you just read above, visit TNAWrestlingNews.com