Sabu As ECW World Champion, Bobby Lashley, Dawn Marie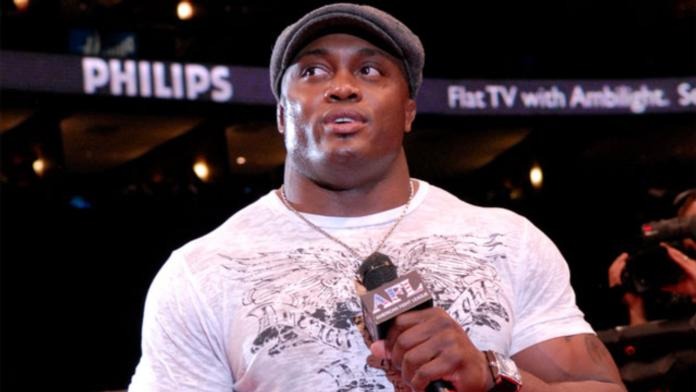 Credit: PWInsider.com
Bobby Lashley made a recent appearance on Fox News' Heartland. The SmackDown star talked about a WWE initative for kids to read books, and about tonight's SummerSlam pay-per-view.
In another WWE error, if you browse the official SummerSlam page and click on the Big Show vs. Sabu match, the bout is featured as "ECW World Champion Sabu vs. Big Show."
For anyone who will be watching the SummerSlam screening at the Olympic Garden in Las Vegas tonight, former WWE Diva Dawn Marie will also be there.