Shannon Moore Angers Vince McMahon At ECW Show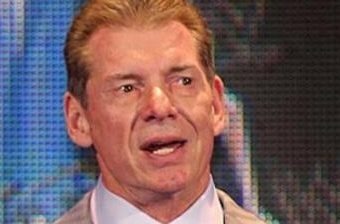 At the 8/1 ECW show, Shannon Moore caused Vince McMahon to lose his cool. Shannon wrestled C.W. Anderson in a non-televised match and the crowd quickly turned on him. McMahon felt Moore cracked under the pressure of the crowd turning on him. After Moore debuted to a terrible response, and from most accounts, with a lackluster performance, he grabbed the mic and said, "I'm not here to impress the internet."
Mid-match, McMahon made the call for CW Anderson to defeat Shannon Moore. He also ordered the two wrestlers to switch roles – Anderson was ordered to wrestle as a babyface and Moore was ordered to wrestle as a heel. Also, the original finished called for Moore to pin Anderson.
After several weeks of taped vignettes, Shannon Moore was in line for a push under his "Reject" gimmick. The vignettes came to a halt at last Tuesday's show as a vignette was not shown for the first time in several weeks not to mention that his name was not even mentioned during the show. For the time being, it looks like his planned push is in jeopardy.