WWE News & Notes: Cena, Former Star Backstage, SD & More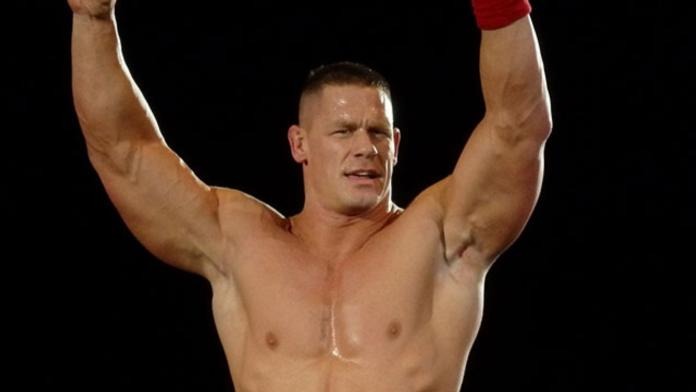 Credit: PWInsider.com
For those in Maryland, Verizon's FiOS TV has been added to the Howard County communities of Clarksville, Columbia and Ellicott City. This means that you will now be able to watch WWE 24/7 if you acquire the Verizon service.
WWE Friday Night SmackDown scored a 2.2 broadcast rating with a four share. This equals to around 3.4 million total viewers.
There has been a number of flyers going round in the mail stating that WWE 24-7 will start on Comcast systems on August 15. Over at the Comcast website now features a page regarding the service.
On Saturday, August 5, 2006,.Lou Albano, Brutus Beefcake, BG James (Road Dogg), Matt Hyson (Spike Dudley), The Patriot, and The Heart Throbs will be signing autographs at F&J Sports in the Westfield Meriden Mall located at 470 Lewis Ave...Meriden, CT. Time is 1-3 pm and BG signs from 3-5. Hacksaw Jim Duggan, Matt Striker, Maria will be doing a charity signing for the Juvenile Diabetes Research Foundation at the Arsenal Mall/485 Arsenal Street/Watertown, MA on August 19, 2006 from 1-3 PM. All proceeds go to the JDRF.
There are two publicity stills for the forthcoming John Cena film "The Marine" at MoviesOnline.com.
Former WWE superstar Maven was backstage at WWE RAW/SmackDown Supershow taping yesterday. The word is that he was there sending out flyers for work.