Backstage Details On Kurt Angle's TNA Contract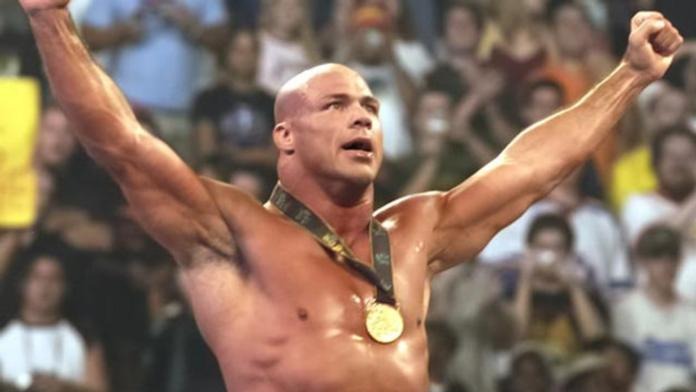 WWE
Kurt Angle was not in Orlando, FL last night for the No Surrender PPV, and isn't expected at tonight's "Impact" tapings.
Angle was on the phone with Dixie Carter during the PPV Sunday night. The segment that aired on the broadcast was filmed at midnight on Wednesday in Nashville by an independent film crew who all signed agreements.
Dave Meltzer is reporting that Angle's TNA contract is not an exclusive deal, which will allow him to seek MMA matches, which seems to be the plan for Angle's camp.
At this point, Angle is expected to appear at the 10/22 Bound for Glory PPV in Detroit, but isn't scheduled to wrestle on the show.
For more great exclusive TNA coverage like what you just read above, visit TNAWrestlingNews.com