Scott Hall Looking To Join WWE Or TNA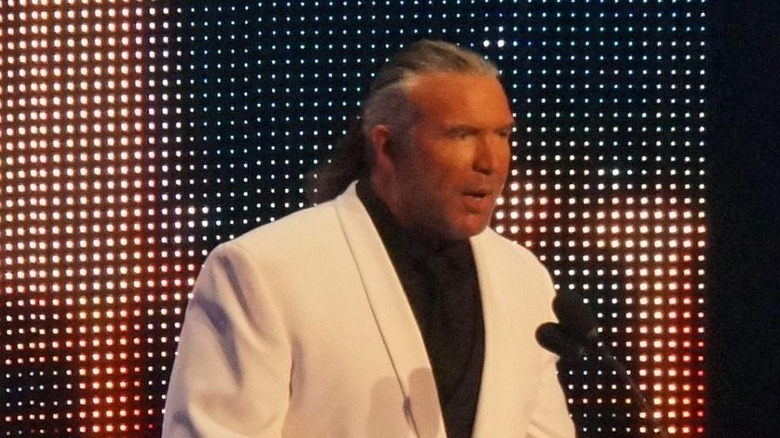 Scott Hall, who will turn 48 years old next month, is currently training in hopes of making an in-ring comeback. Scott Hall and Sean Waltman have talked over an idea where DX would feud with the nWo. They plan on pitching the idea to WWE. Coincidently, a few people within WWE have proposed the idea of a DX vs. nWo feud as well, although there are several people adamantly against the idea.
Should WWE ultimately reject the idea, Hall's second plan would be to join TNA. He was last seen in the promotion in January 2005. Hall also said that he doesn't want to go on the road full-time, in which case TNA would probably be a better fit for him than WWE.
Also note, two DX vs. nWo Survivor Series posters surfaced online a few weeks ago – which is what originally sparked the DX vs. nWo internet rumors. Both posters are both fake, however, there is a good chance that this feud could become a reality after all.