SmackDown/RAW, Cena, Lilian Garcia, Cyber Sunday, More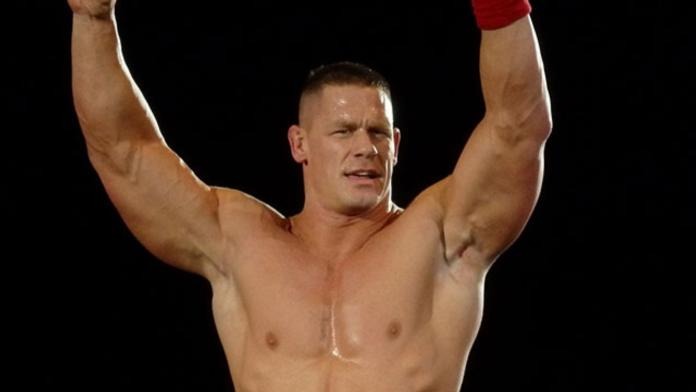 Daisuke sent this in: Hey I have seen info about the Smackdown video game on the front page before so I have a little info. The Demo version of Smackdown Vs Raw 2007 was just released on XBOX Live marketplace. It is a free download and only available on the Xbox 360. I have heard nothing about a PS2 version of the demo but the one I am playing is amazing. It lets you play a singles match between HHH and Kane at the Raw arena with full entrances.
According to WWE, WWE Films will hold an official premiere for "The Marine" starring John Cena on October 3 at the Pendleton Marine Corps Base in San Diego, California. Those scheduled to appear includes Cena, co-star Kelly Carlson, Ric Flair, Triple H, Maria, Carlito, Jonathan Coachman and Candice Michelle. The film will be screening in front of over 1,000 Marine Corps members and their families.
Brett Armstrong sent this in: I went to NHL.com today and whom should I see twice on the homepage...none other than Lilian Garcia: The fans saved their biggest applause for Lilian Garcia, the WWE announcer who has developed a sideline of singing the national anthem at sports events. She made her first anthem appearance at an AHL Springfield Falcons game. Check out Garcia's visit to our troops in Iraq on the WWE website. Garcia posed for hundreds of pictures with GIs and she's got a genuine smile in every one of them. No wonder she's a star. "I sang the anthem at the Springfield game and then I started watching the game of hockey," Garcia said. "When I first moved to New York City, it was 13 years ago when the Rangers won the Stanley Cup. I was watching the games and I could hear people screaming because I don't live that far from Madison Square Garden. I thought that was great." Garcia said she would love to sing the national anthem at an NHL game and was told that the proper NHL authorities will be so informed. (Quoted from NHL.com)
Brandon Tolle sent this in: I live in Cincinnati and came across the presale password for Cyber Sunday PPV in Cincinnati. The presale started at 10 this morning and goes till 10 tomorrow night. There are good floor seats available through the presale. The Password is "cyber".