The Rock/Stacy Keibler, Torrie Wilson, Gail Kim, & More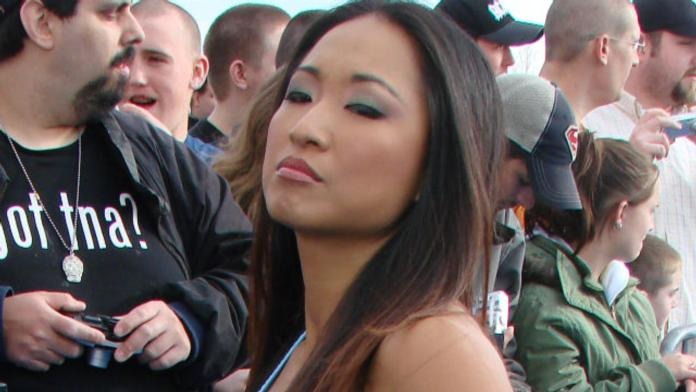 The Rock & Stacy Keibler were among the celebrities that signed the antique mirror that was auctioned off by Olay and Ebay for The Skin Cancer Foundation.
WWE was ranked #2 overall on the summer search index amongst Canadians.
King Booker vs Vito and Rey Mysrerio vs Chavo Guerrero in a steel cage match has been added to the supershow in Montreal, Canada on September 18th. [Thanks to Shane for sending that in.]
Torrie Wilson & Gail Kim were also at the three-day Bacardi Global Gathering party last weekend in Las Vegas hosted by Tommy Lee and Papa Roach. As previously reported, Stacy Keibler was at the event as well.