Monty Brown Gone, New iMPACT! Video To Debut, More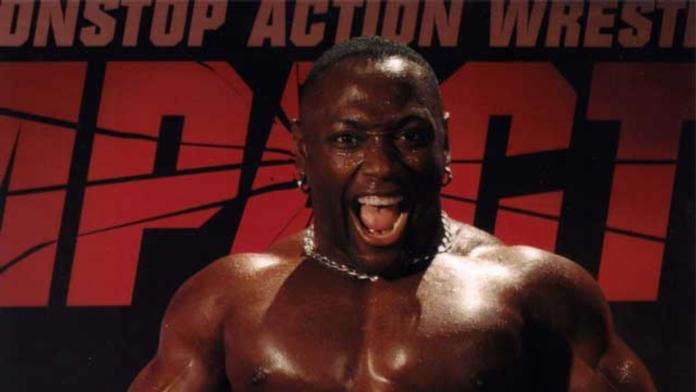 Mike Johnson reports that Midway Games were in Orlando on Monday and Tuesday scanning the crowd and the wrestlers for their upcoming TNA video game. The wrestlers backstage were shown some of the first game renders and were said to have been totally blown away.
Johnson reports as well that iMPACT! is scheduled to get a brand new opening when it jumps to primetime on 11/16.
As previously noted earlier this week by sources at TNAWrestlingNews.com, Monty Brown was backstage at Raw Monday night and negotiations appear to have gone well. WWE likes his talking ability, believing they need more talkers for their three different bands. Brown does have a six figure job as a personal trainer, but WWE's downside guarantee would be higher than his current salary as a trainer. Of course, TNA wasn't offering Brown six figures to stay. Brown's profile has also been removed from TNA's website.
For more great exclusive TNA coverage like what you just read above including details on who is dating Christy Hemme from TNA, visit TNAWrestlingNews.com