Rumor On Angle's TNA Pay, Another WWE Star Quits, More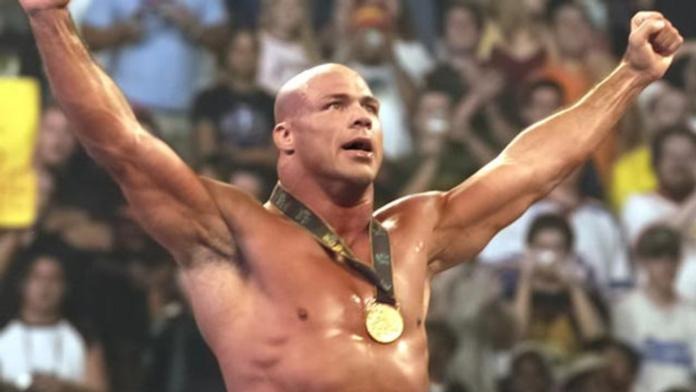 WWE
WWE.com has posted up profile pages on Jimmy Wang Yang and Vickie Guerrero. On Yang's bio page, there is a mistake as their is a picture of Layla. Also, Kid Kash's profile is still up despite of his release from the company.
Antonio Mestre announced that he has left Deep South Wrestling (a WWE developmental territory). Mestre said that he made the decision on his own to leave the territory.
ECW.com has an article on the famed one-legged ECW fan who helped Tommy Dreamer get a leg up on Test at a recent house show.
According to Bryan Alvarez, some sources have been throwing the $650,000 figure around as Kurt Angle's yearly base salary for TNA. If the number is true, and it would be in addition to money from outside bookings, endorsements and a cut of Kurt Angle merchandise sales, the wrestler is on pace to receive significantly more money than even Sting made as part of the number two American wrestling promotion. It would also amount to a far greater per-show deal than he received while with WWE.
For more great exclusive TNA coverage like what you just read above, visit TNAWrestlingNews.com