Jim Ross Upset?, Y2J Update, Vince/MMA, Backstage News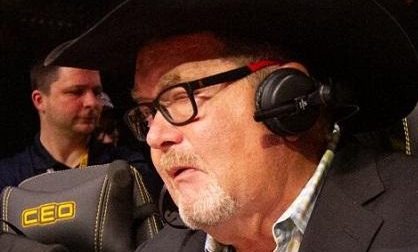 Photo Credit: AEW
"The Marine" has now pulled in $18,605,66 domestically, and $1,054,324 internationally.
Interesting comment by Jim Ross from his latest blog, "What better way to spend New Year s Eve than flying to Miami on New Year s Eve and then kicking off 2007 broadcasting Raw? Some of us are just too blessed aren t we?" Ross wanted that day off.
Chris Jericho's band Fozzy will be performing at Boomerz Boiler Room in Seminole, FL at 8PM Saturday night.
Dave Meltzer reports that Vince McMahon has no knowledge or interest in MMA despite talk of WWE adding a MMA division. WWE's television partner USA Network has inquired about the possibility of WWE producing a MMA show.