New Match Added To TNA PPV, Lots More Backstage News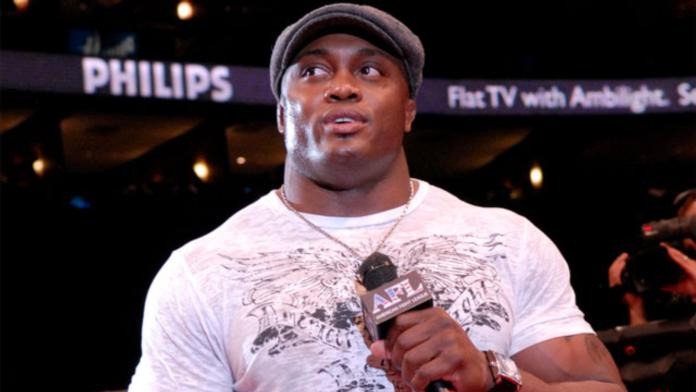 The following is from TNAWrestling.com:
Speaking of Ms. Brooks, the Countdown Preshow hosted by Jeremy Borash and Christy Hemme will feature an interview with the TNA Knockout prior to the live event. Other live interviews scheduled for the preshow include NWA World Heavyweight Champion Abyss and manager James Mitchell, Chris Sabin (who challenges for the X Championship) and Samoa Joe (who will battle Kurt Angle in the much anticipated rematch).
The new alliance of Serotonin will take on Ron The Truth Killings and Lance Hoyt in a three-on-two handicap match on the preshow. TNAwrestling.com has learned that Raven will be in attendance and will be watching the bout closely.
TNAwrestling.com has learned that a ladder will be used in the Flag Match tonight between NWA World Tag Team Champions The Latin American Exchange and America s Most Wanted. Both teams must use the ladder to hang their flag to win the match. As a result, both sides are free to use the ladder as a weapon.
World Series MVP David Eckstein has arrived in Orlando and will be present tonight at the Pay-Per-View event. TNA management director Jim Cornette plans to introduce Eckstein to the Pay-Per-View audience during the broadcast.
For more great exclusive TNA coverage like what you just read above including of Hulk Hogan coming to TNA, visit TNAWrestlingNews.com