Original Kurt Angle Plans, Tomko/TNA, & Lots More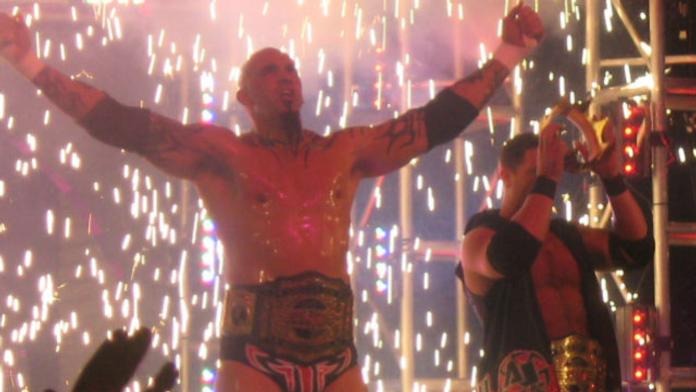 Source(s): Wrestling Observer, TNAWrestlingNews.com
The original plan for Angle's next program was against an outside shoot fighter, which doesn't appear to be happening.
Turning Point drew the usual 900 fans at Universal Studios. The house shows over the weekend did nearly 1,000 fans each night.
Tyson Tomko left the last New Japan tour early to be present for the Turning Point PPV.
For more great exclusive TNA coverage like what you just read above including an update on Trish/Lita to TNA, visit TNAWrestlingNews.com