Samoa Joe Injured Last Night, More TNA Notes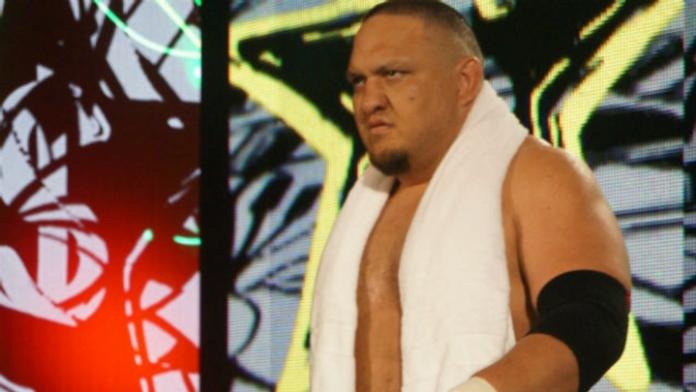 source: PWInsider
– Mike Johnson is reporting that Samoa Joe tweaked his knee during the second episode taping of iMPACT last night. According to Johnson TNA s medical staff did examine him, but there is still not word on how serious it was. Joe has been wrestling with sciatic nerve issues in his back.
– Dory Funk Jr. was at the iMPACT tapings last night with several of his students.
– The Kurt Angle Impact mouth guard is now available for purchase.