TNA News: Eckstein/Pierzynski, Knockouts, Angle/Christmas, More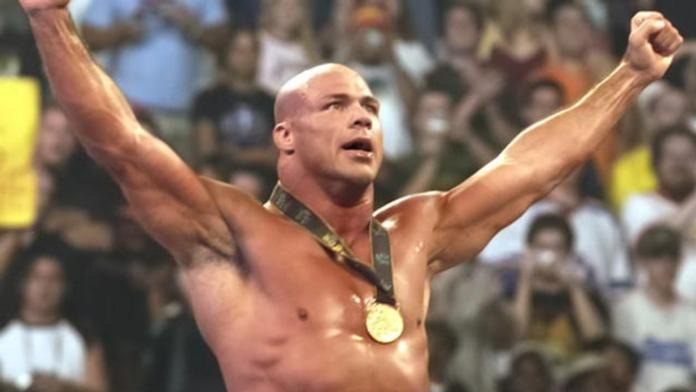 WWE
The following is from TNAWrestling.com:
PIERZYNSKI AND ECKSTEIN SQUARE OFF OVER TNA ON COLD PIZZA
On Thursday s edition of Cold Pizza on ESPN2, MLB stars David Eckstein and AJ Pierzynski appeared together via satellite for an interview for the first time since their brawl at Turning Point . Pierzynski sporting his official replica X Division Championship continued the verbal assault he started on Eckstein at the Pay-Per-View. Obviously, the personal war between these two MLB all-stars is just starting to heat up! The brawl between Eckstein and Pierzynski made national headlines last week, with the footage appearing on SportsCenter and CNN as well as articles in the pages of several major newspapers across the country!
NEW PICS OF THE TNA KNOCKOUTS ADDED
TNA photographer Lee South has added new pics to the TNA Knockouts gallery of SoCal Val and Christy Hemme!
TNA SEEKING SPANISH TRANSLATOR
TNA Wrestling is seeking a candidate to provide English-To-Spanish translation of various marketing materials and news items for our website on a regular basis. The job is part-time and can be done from home. Candidates should provide any past translation experience and references as well. You must be 21 or older. Please send your resume information to info@tnawrestling.com.
A VERY KURT ANGLE CHRISTMAS
Kurt Angle's favorite holiday is, without question, Christmas. "What I enjoy most about the holidays is, getting together with family and friends, and just getting to celebrate life with them," he said. "I brag about my kids all of the time; I'm very proud of them. And I know full well that I have a wonderful family. "I love Christmas because it truly is a time of giving, perhaps more than Thanksgiving. I have a lot of nieces and nephews, and we really like seeing the smiles on their faces when they get a present."