WWE News On Kane, Batista, Torrie, WM23, Lots More Inside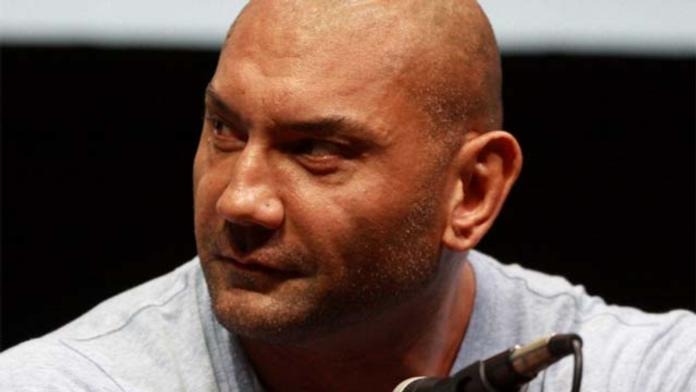 WWE.com has posted the entire Armageddon press conference that took place earlier today. Featured at the press conference (hosted by Josh Mathews) was Kane, Chavo Guerrero, WWE U.S. Champion Chris Benoit, King Booker, Finlay and World Heavyweight Champion Batista.
FHM recently conducted an interview with Torrie Wilson.
Adam Lebow sent this in: On Tonights Dish Network 'Charlie Chat', which aired head to head against Raw, Dish Network CEO Charles Ergen announced the details for this years Road to Wrestlemania 23 Package. It is available to order December 20th by calling 1-877-347-4778 (Dish PPV) or at www.dishnetwork.com/wrestling/ . This year the package includes New Years Revolution, The Royal Rumble and No Way Out for $99, a savings of about $20.
The WWE Cyber Sunday DVD extras will include "Legends Partying With Divas," a Post-Match Interview with Umaga & Armando Alejandro Estrada, and the Roddy Piper & Ric Flair vs. Edge & Randy Orton match from the 6/11/06 RAW.
The WWE Survivor Series DVD extras will include the Mr. McMahon "Thanksgiving Ass-erole" cartoon, Lita's farewell interview, and Hulk Hogan, Bam Bam Bigelow, Don Muraco, Ken Patera, & Paul Orndorff vs. Andre the Giant, One Man Gang, King Kong Bundy, Rick Rude, & Butch Reed in an Elimination Match from the 1987 Survivor Series.
Comparing WWE PPV buyrates, Summerslam did 528,000 buys (down from 534,000 last year), Unforgiven did 290,000 buys (up from 225,000 buys last year), and No Mercy did 195,000 buys (down from 219,000 buys last year).