Breaking News: Kurt Angle Suffers Severe Injury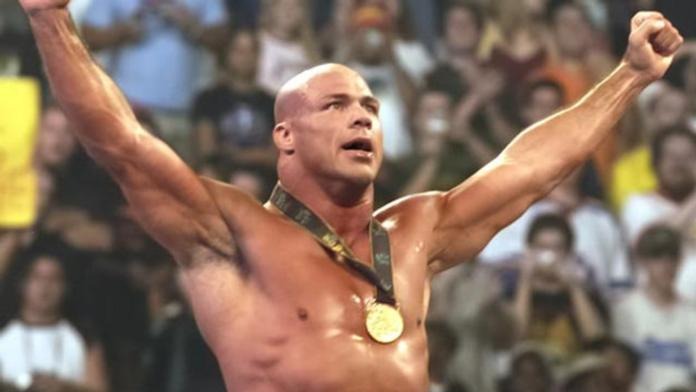 WWE
source: PWInsider
Kurt Angle suffered a concussion during his Iron Man match against Samoa Joe at TNA s Final Resolution pay-per-view last night. Angle was in a lot of pain throughout the match and spent several minutes on the ring apron before heading backstage. Once he was out of fans sight, he had several backstage staff members help him to the locker room. Angle told medical staff that he didn t remember several parts of the match and praised Samoa Joe for carrying the match after he sustained the injury.
Despite the injury, Angle made an appearance on the syndicated NBC program iVilliage Live this morning. Angle was listed as a TNA wrestler as he took part in a cooking segment on the show. During the appearance, he confirmed that he suffered a concussion eight minutes into his match with Samoa Joe, noting that it was his first concussion in four years.
Angle plugged TNA, bringing up Samoa Joe s name several times during the appearance. He stated that TNA was better than WWE because the wrestlers are more athletic.