Chaos Backstage In ECW, C.M. Punk In Trouble; Full Details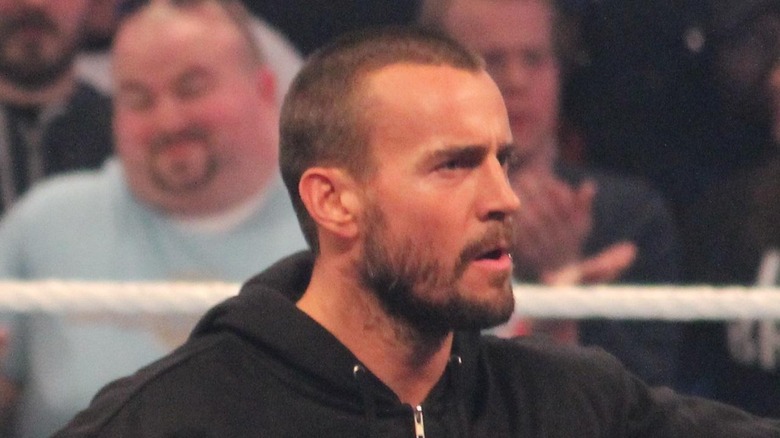 Credit: PWInsider.com
According to Dave Scherer, the main culprits in the recent de-push for C.M. Punk are WWE agents Arn Anderson and Fit Finlay.
Punk is currently in the doghouse as he disagreed with the layout of the Elimination Chamber match with Arn Anderson and Michael Hayes who were the producers for it. For last week's ECW T.V., Dave Lagana had written that Punk should get Holly in his vice finisher and Holly should turn over, grab a rope and pin Punk.
In the production meeting when the T.V. was being put together, the whole room turned on Punk when Lagana told them his idea. Arn Anderson especially was against him, saying that Holly should make Punk pay his dues as he's just "Heyman's guy" and not any good so Holly shouldn't need to cheat to pin him. Anderson also said Punk was only over because Heyman fluked it and it shouldn't be happening. Punk was personally told by Anderson that "after 14 years on being on WWE televison, Holly is the bigger star" as an explanation why the heel should pin the babyface clean. The actual finish was came up by Finlay.
Additionally, while of course Heyman is a fighter when it comes to trying to get his ideas over, the new ECW writer Dave Lagana is more of a laid back guy who just wants to go with the flow, so Anderson and Finlay have had a much easier time getting Punk booked to look weak.
It was also reported that Punk's first loss was originally going to occur through a ref bump-type screwjob, but Finlay and Anderson once again got the match changed to the clean loss for Punk.