Former WWE Champion Debuts In TNA, Lita's Future, More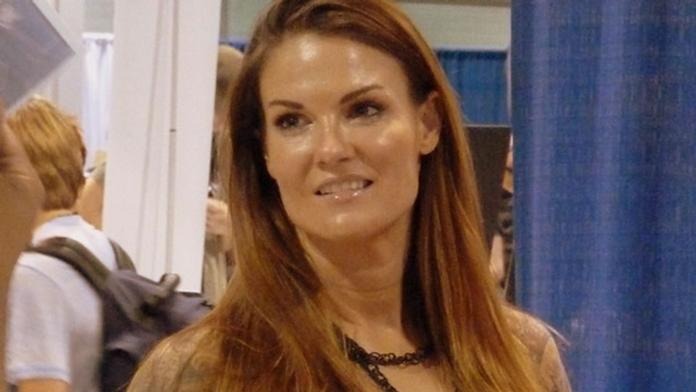 Former WWE Women's Champion and WWE Cruiserweight Champion Jacqueline Moore debuted, or returned if you will, at last nights TNA pay-per-view. Gail Kim was on the verge of striking James Storm with a glass bottle, but Jacqueline ran into the ring and jumped Gail from behind before she could. She teamed up with Storm for 'The Death Sentence' on Gail. It appears as though that Jacqueline will be used to combat Gail in Storm's feud with Chris Harris. Jacqueline, 43, last appeared in TNA in late 2004. As a surprise participant, she wrestled Trinity at TNA's first monthly pay-per-view, TNA Victory Road 2004, in November 2004. The very next month, she refereed a PPV match and cost Glen 'Disco Inferno' Gilberti the match by kicking him in the groin. This was revenge for costing her her match with Trinity a month earlier. Jacqueline was never used again until tonight. Also, during her initial TNA stint, she wasn't used on Impact to further storylines for whatever reason. You'd have to think that she'd appear on television this time around. Since her release from WWE in June 2004, Jacqueline has kept herself busy by delving into the acting world. She's appeared in a few independent films. If you go to IMDB.com, there is a promo shot of her in her profile. Also, she's wrestled sporadically on the indy circuit.
It looks as if Lita s immediate future after WWE will involve music as we can confirm that The Luchadgors, an Atlanta based punk band featuring Amy Lita Dumas, will begin recording for their debut CD this month. While complete details about the CD are not available, the album will feature production from Skid Row s bassists Rachel Bolan. The anticipated release date for the album is sometime this summer. For more information on the band, check out their MySpace site at MySpace.com/theluchagorsband.