Huge Backstage Heat On Michael Cole For WWE.com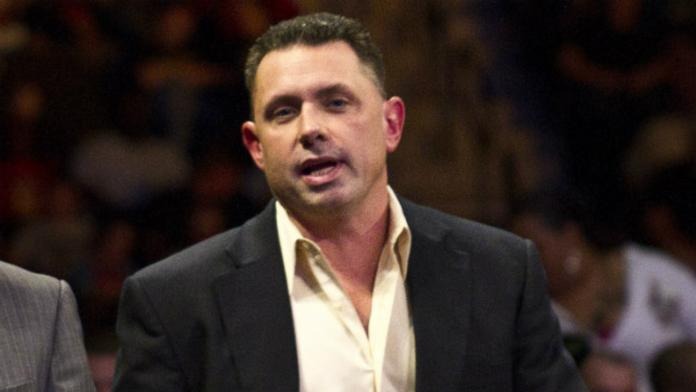 Source: The Wrestling Observer Newsletter
The creators of the animated series "Assy McGee" have a filed a lawsuit against WWE over the "Mr. McMahon's Kiss My Ass" cartoon, which debuted recently on WWE.com. "Assy McGee" is an animated sitcom featuring Assy McGee, a vigilante police officer who is literally a walking pair of buttocks. The series premiered on November 26, 2006 for the Cartoon Network's late-night "Adult Swim" block.
Michael Cole, who oversees WWE.com, asked one of his staffers to come up with a creative idea that Vince McMahon would like. Whoever came up with the idea decided to rip off the Adult Swim show. Furthermore, a few of the storylines used for the McMahon cartoon were blatantly stolen from "Assy McGee." To make matters worse for McMahon, the Cartoon Network is owned by Turner Broadcasting, his old rival. Also, they can't even really take this to court since they've got no defense whatsoever.
Regarding Vince McMahon's original thoughts on the cartoon, McMahon thought it was the best thing ever because it was a cartoon about his own buttocks. However, when he found out about the lawsuit, he became infuriated to say the least. Michael Cole, who had hired a separate Flash animator to produce the cartoon full-time, and was also working on t-shirts, claimed he'd never even heard of "Assy McGee." This didn't fly too well because it appears that WWE will have to pay for the mistake in the form of cash to Turner.
Due to this incident, Michael Cole is said to be in serious trouble and there is a chance he'll be fired as head of WWE.com. However, his Smackdown announcing job is not in jeopardy.
Another issue Michael Cole has is that he hired his own writing team to script wrestling angles and write articles for WWE.com. However, Cold hired "nice kids straight out of college, with limited wrestling knowledge at best." They have been getting a negative reaction due to their lack of product knowledge, not to mention that they don't seem to understand as to how to talk to the wrestlers. Anyways, all of this doesn't seem to sit well with one Stephanie McMahon.
We have also just learned that there is an intellectual property infringement case facing WWE from the creators of the Cartoon Network show "Assy McGee." The artwork of the McMahon character is too much like the Assy McGee character in their eyes.
Michael Cole is in tremendous hot water over all of this. Also note, Ted Turner is no longer affiliated with Turner Broadcasting.