iMPACT! Airs Tonight, Angle/MMA Rumors, Big TNA News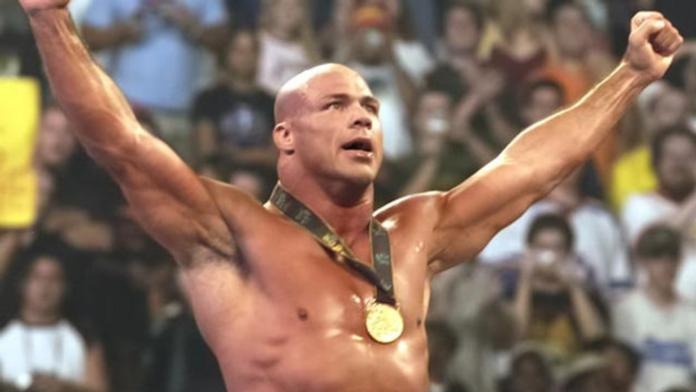 WWE
Just a reminder that TNA iMPACT! airs one day early tonight at 10EST because of the live UFC fight night tomorrow night on Spike TV.
The following matches are on tap for tonight's Impact: Chris Sabin (c) vs. Senshi vs. Jerry Lynn vs. Austin Starr (non title), Rhino vs. Raven, and Christian Cage (c) vs. Christopher Daniels (non title).
TNA announced last night in a press release that their Lockdown PPV on 4/15 will take place in St. Louis, Missouri at the Family Arena. This will be the company's second "on the road" PPV after their 2004 relocation to Universal Studios Florida as their homebase. This will also likely feature the climax of the Baseball storyline as well.
Expect at least 3-4 more PPV's to be held outside of Orlando, FL this year as well.
Kurt Angle was on Bubba The Love Sponge yesterday, talking about his MMA fighting chances. He said again that he would fight in the next 6-12 months and claimed it would be likely be with the company affiliated with Showtime (EliteXC headed by Gary Shaw). He said that getting cleared medically is his biggest issue with fighting. Angle said his neck would be the only medical issue that would be of concern with passing a physical to fight MMA and commented that he wants to pass so bad that he would lie to do so. He talked up how he would do against Chuck Liddell, Tito Ortiz and others. Angle praised Randy Couture, who is coming out of retirement to fight for UFC during the interview as well.