Kurt Angle's Concussion, VKM, Konnan's Hip, Lots More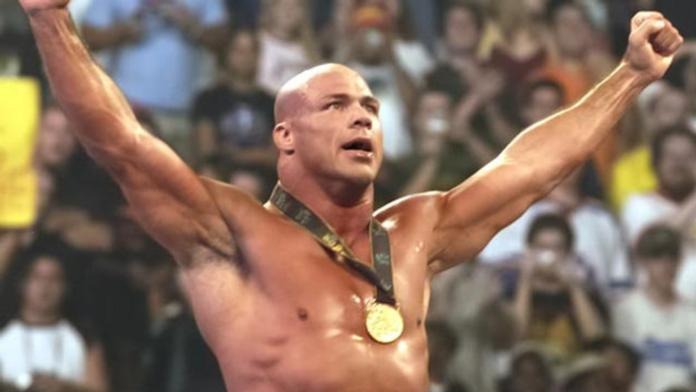 WWE
Source(s): TNAWrestlingNews.com, The Wrestling Observer Newsletter
What seemed to sum up TNA at Final Resolution is that in the VKM segment at the Final Resolution PPV they mocked WWE for having people chanting "TNA" during the Rosie/Donald skit, but later in the same segment they had their own fans chanting "We Want Wrestling". Everyone backstage knew that segment was a complete disaster but they had to do it to further the upcoming Women's division.
Kurt Angle suffered a concussion at the 8:00 mark in the Iron Man Match. Angle always calls his own matches, but from that moment on the match was called by Samoa Joe and Earl Hebner.
As noted earlier by TNAWrestlingNews.com, Konnan had his hip operation on 1/11. Just the fact he had it is very good news as they felt he was healthy enough to survive the surgery thanks to the dialysis he's been on. The doctors have told him that in four to six months he'll be moving better than he has in years. He flew back home to San Diego on 1/17 and there has even been talk of him being back on the 1/29 tapings next week.
Kurt Angle was on the George Michael Sports Show two weeks ago. He was described as the TNA heavyweight champion. He said no one in TNA tells him what to do, he calls his matches, wrestles them how he wants and tries to make them as real as possible. He also claimed again he wants to do an MMA fight.
For more great exclusive TNA coverage like what you just read above including major rumored WWE names heading to TNA in 2007, visit TNAWrestlingNews.com