Kurt Angle/Bob Sapp, TNA Offered 2 Hours, Russo, & More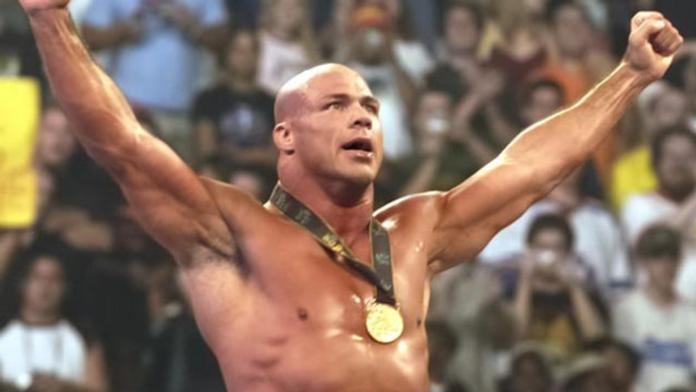 WWE
Source: Wrestling Observer Newsletter
Several stars in TV are unhappy about TNA s decision to no longer pay for talent s hotels and rental cars. Only a select few will continue to have these expenses paid by the company. This is the first time in a while that anyone backstage has been talking about TNA s financial condition.
Spike TV has offered TNA a two-hour timeslot but right now the holdup is over money. Spike wants a multi-year exclusive commitment and TNA wants to get more money out of the deal.
Former enemies Jim Cornette and Vince Russo have been working together backstage at the Impact tapings after being brought together by Jeff Jarrett. At the production meetings Cornette usually sits over a couple seats from Russo, beside Don West and Mike Tenay. Some onlookers have even said that the meetings are almost as entertaining as Impact itself with Cornette openly challenging every idea from Russo that doesn t make sense. The feeling is that Russo s ideas need to be heavily edited like they were in his WWF days.
The judges for Kevin Nash s X-Division PCS series at Final Resolution will be Disco Inferno and Bob Backlund.
Jeff Jarrett has been talking about trying to put together a program between Kurt Angle and Bob Sapp, who recently turned down a $1,000,000 per year deal from WWE.