Scott Hall Looking Bad, ECW Spoilers For Tonight, & More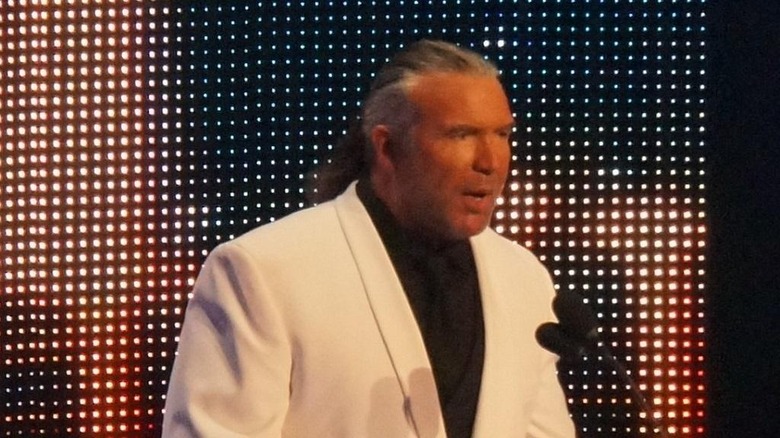 Credit: Various
Hardcore Holly will be returning to action tonight after missing last week's show to have the nerve damage in his arm checked out. Holly will be challenging Lashley for the ECW title in the main event of ECW on Sci Fi tonight. It's interesting to note that tonight's show will be taking place in Mobile, Alabama; Holly's hometown. Also, Hardcore Holly did an interview with the Mobile Register in Alabama to promote tonight's ECW/Smackdown taping. Holly said that ECW doesn't have to adhere to the stricter standards that Smackdown does.
Jake "The Snake" Roberts did an angle at the 1/13 FIP show in Crystal, Florida. He said that the initials WWE stood for 'World's Worst Wrestling'. Backstage, he gave a 30 minute speech to the entire crew on ring psychology. Also, Gregory Helms was at the show.
Sean Waltman was on Wrestling Observer Live on Sunday night and he talked about the autograph signing in Times Square he did with Kevin Nash and Scott Hall back in November. Waltman said that Hall was working out (he's gained quite a bit of weight in recent years) and looking to do a comeback in the near future. We've got photos of the bloated Hall at the link below.