**SPOILERS** TNA iMPACT! Tapings (2 Weeks)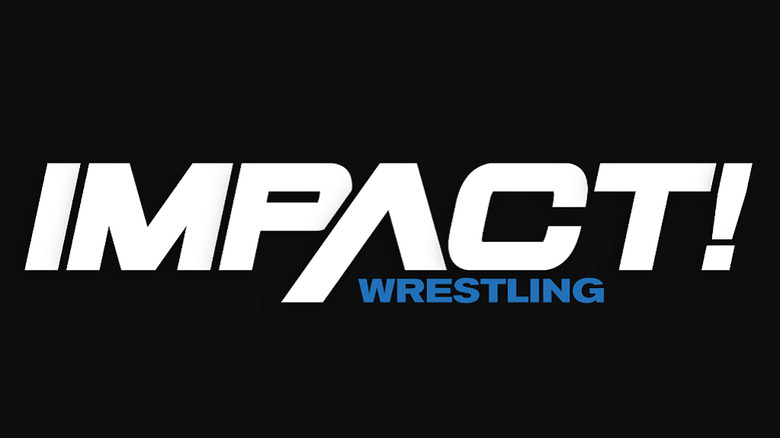 Please credit Alan J. Wojcik of https://alanwojcik.com if used, thanks.
Welcome to the LIVE SPOILERS from TNA Impact shows to air Thursday January 18th and Wednesday the 24th. David Penzer promised dream matches would end each episode of Impact. Sitting ringside again were Chicago White Sox player AJ Pierzynski and strength coach Dale Torborg. Thanks to Don Harris I had a great vantage point to view the entire show. In attendance was former NWA World heavyweight champion Dory Funk Jr and members of his Funkin Conservatory.
Hour one results:
On screens we saw of Steve Borden beating down Father James Mitchell with anything not nailed to the floor before throwing him into the trunk of a car. Jeremy Borash found Team 3D running down Brother Runt over the fact he screwed his brothers out of winning on Sunday.
NWA World Tag Team champions Latin American Xchange ( Notorious 187 Homicide and Hotstuff Hernandez) defeated Team 3D (Brothers Ray and Devon)
3D came from the opposite entry way and jumped Lax before the bell. Despite the verbal warning Brother Runt came out to ringside. This caused Ray to leave ringside as LAX beat down Devon with several double team moves. Ray returned minus Runt and got to his corner to cheer Devon on. After several minutes of a beat down Devon tagged out to Ray who cleaned house all over LAX. Just as 3D was going for the Wassup Moody Jack Melendez left the announce table and distracted 3D. Devon left the ring to get Melendez but Moody was able to toss Konnan s slapjack/sock puppet item into Hernandez who drilled Ray right in the face to retain the titles.
Jeremy Borash found Abyss tossing around items backstage in anger at Steve Borden s attack.
Back from commercial we walked in on Jacqueline and Gail Kim fighting in a bathroom. JB talked to Christy Hemme about her actions from last night when Kip James came in with his lunch. Kip wanted to make sure Hemme wanted to be treated with respect. Kip said before you go up the ladder of success you had to go down. In ring we were joined by NWA World Heavyweight champion Captain Charisma Christian Cage minus Tomko. Cage said he told everyone the biggest star in TNA history would regain his title. But he doesn t get rest because he would have to face Kurt Angle at Against All Odds. When he called Angle the biggest asshole he ever met, Angle came out to the ring and said Cage needed to watch his words without his life partner around to protect him. Cage liked Angle s confidence but he could channel his emotions unlike Angle. Cage said to get inside Angle s head he hired an anger management coach to do just that. Angle asked if it was Goldberg or Brock Lesnar but told Cage he pushed the right button and attacked the champion. We saw Steve Borden and Mitchell arrive at the former residence of Abyss where Borden wanted to know Abyss secret. Mitchell said before he was Abyss, Chris Marks was there for six years. Mitchell wanted to know why Sting cared about Abyss, calling Abyss a piece of s–t before he ever found him. Mitchell called Abyss his meal ticket. Sting said in Abyss eyes he saw a person. Sting got some cuffs and locked Mitchell to the fence and said he would get the answer from Abyss.
With Borash looking on, Kurt Angle asked Jim Cornette who the anger management coach was. Cornette said Angle needed to get focused on his match with AJ Styles not Cage.
(2) Tennessee Cowboy James Storm (w/Jacqueline called Ms. Tennessee) defeated Lance Hoyt
Shockingly Hoyt got on the offensive attack at the bell but his moonsault was stopped by Storm s second. Storm got to his feet and hit a inverted DDT. Storm went for the Bronco Buster but Hoyt moved. Storm s second distracted Rudy Charles as Torborg got Hoyt s attention long enough for Pierzynski to hit a chair shot to the back. This set up Storm s superkick and the pin. Gail Kim came out and jumped Jacqueline. Storm got involved as Torborg and Hoyt fought around ringside. Petey Williams came out to protect Kim but he got hit with what looked like the 8 Second Ride.
Borash talked to Eric Young about shopping for some adult bedroom items when AJ Styles came out of his locker room. Styles said he felt Angle had been coddled his whole career.
(3) Kurt Angle defeated Phenomenal AJ Styles.
Styles celebrated after he avoided locking up with Angle. Angle fired in three clotheslines and kicks to Styles jaw. Styles raked angle s eyes but got hit with a belly to belly suplex. As angle laid in more kicks Tomko came down to ringside. Styles missed a corner splash and Angle hit a release German suplex. Angle focused on Tomko and it allowed Styles to recover and attack Angle s back. Tomko took a ringside seat as Styles locked in a rear chinlock. Angle fought out but got hit with an enziguri for two. Styles hit Angle with a slingshot forearm shot for two as Tomko distracted the referee. Styles got the chair Tomko used but Angle moved and Styles dropped the chair. Angle hit the Olympic Slam on the chair and got the win. Just when Tomko thought Angle left, Angle attacked him from behind. But Angle got jumped by Christian Cage. Rhino came out and ran off Cage and Tomko but everyone ran when Samoa Joe came out with a folding chair of his own. Angle and Joe exchanged words but TNA security broke them up before any violence occurred.
Cage and Tomko came back out to the ringside area. Cage asked if Angle had a clue who the anger management coach was after his match with Styles. Steve Borden returned to the Impact Zone and came to the ring, probably to ask Abyss the secret he has been hiding. Abyss joined Sting in the ring and the fun began. Sting wanted to know about Abyss past. Sting put the microphone in Abyss hand hoping for an answer. But Abyss gave it back to Sting. Sting tried the tough love approach but Abyss wouldn t talk. Sting said he would go to the prison and find out everything. The fans chanted Sting s A Bully as he left Abyss alone in the ring.
Hour two results:
Samoa Joe came out to the ring to speak to the fans and Kurt Angle. Joe said it seemed like everyone has a burning question, why would Samoa Joe help Kurt Angle? Joe said he wouldn t save Angle from a car accident or fire. Joe said Angle didn t win at the PPV Joe ran out of time. Joe said he would be the ring enforcer at Against All Odds. Joe said he wanted Angle to win so they could fight for the NWA World Heavyweight title. Joe was joined by Kurt Angle who also had a microphone. Angle said he thought they were done after the PPV. Angle ran down Joe about who the anger management coach was. Angle was fine with Joe consulting Cage. Joe said at the PPV he would be Angle s best friend. This brought out NWA World Heavyweight champion Captain Charisma Christian Cage and Tomko. Cage said Angle didn t have the puzzle solved. Cage said Joe wasn t good enough to consult him on anything. Cage said before the show ends there would be a second hint, someone who has been closer then Angle thinks. Angle and Joe had words but once again TNA security broke it up. Cage and Tomko looked on from the safety of the announce table. Tomko said there would be some changes coming, maybe even in Mike Tenay and Don West s chairs.
War Machine Rhino came out to face who he thought was Raven. Serotonin (Frankie the Future Kazarian, Maverick Matt Bentley and Hotshot Johnny Devine) attacked Rhino as Raven came to the ring. When Rhino got rid of Serotonin, Raven hit him with a kendo stick shot and revealed himself to be Phenomenal AJ Styles. Styles blasted Rhino with chair shots and cut open Rhino s forehead before TNA referees and security got him to leave.
(1) In a non title match, Jerry Lynn defeated World X Division champion the Future Chris Sabin, Senshi and the Austin Starr
Senshi was so focused on Starr he nearly got pinned by Lynn. Lynn and Senshi continued to trade moves but Sabin tagged himself as Lynn was backed to a corner. Sabin stomped on Senshi and Starr demanded a tag. Starr got Senshi wedged in a corner and dropkicked his neck. Sabin tagged back in and continued the multiple minute attack on Senshi but a move backfired and Lynn tagged in. Lynn got two after a TKO but Starr stopped the pin. This sent Senshi over and he brawled around ringside. Sabin set up the Cradle Shock but Lynn countered out and pinned him sunset flip style.
Sting returned from the public records office to reveal Abyss past atrocity to the public. Sting said Abyss needed to die to have life. He couldn t believe what Abyss did ten years ago. Sting wasn t sure why he got involved but he believed this was meant to be. He said he was willing to take another beating from Abyss to set him free. He said Abyss put three bullets into the back of someone s head. That person laid in and survived a coma. Sting said the man in question was Abyss dad. Sting wanted to know why this happened. Abyss came out to the ring and jumped Sting. Abyss tossed Sting out of the ring and dragged Sting all around the Impact Zone; throwing him into anything he could to administer punishment on Sting. That included a chokeslam through a folding table and a trip out of the building. But the cameras cut away for what I guess was a commercial break.
(2) NWA World Heavyweight champion Captain Charisma Christian Cage (w/Tomko) defeated Fallen Angel Christopher Daniels.
Cage went on the attack but Daniels hit a hip toss and a slam to set up a slingshot elbow drop for two. Daniels went for a second rope move but Cage got in front of Earl Hebner and Tomko shoved Daniels to the floor. As Cage went after Daniels, Samoa Joe came out with a chair of his own to watch the match. The match came back to the ring where Cage kept the offense going in his favor. JB came out and talked to Joe as the match went on. Daniels fought out of a chinlock only to be hit with a dropkick for two. Cage hit Daniels with a Rude Awakening but didn t go for the pin. A suplex attempt was blocked and Daniels got an inside cradle for two. Joe and Tomko traded stares as Daniels hit Cage with an STO. Daniels hit a leg lariat and a running knee to the chest and got two. Daniels escaped an inverted DDT and hit a floatover moonsault for two. Daniels went for the BME but Cage moved, so Daniels landed on his feet and attacked. Cage got a school boy for two even with his feet on the ropes. Daniels locked Cage in the Cobra Twist as Tomko and Joe argued again. Daniels let the hold go and it backfired as Cage hit a low blow before winning with the Unprettier. Angle came out to have words with Joe once more.
For Xplosion we saw Alex Shelley defeat Jay Lethal in a wrestling clinic. It ended with Shelley avoiding Lethal s top rope headbutt and getting a chain wrestling style pin. It was joined by Chase Stevens vs. Sonjay Dutt. the Franchise Shane Douglas came out towards the end of the match and attacked Stevens. Rudy Charles called for the bell as Douglas tried to strip the franchised-Naturals gear off Stevens.
The only announced for Against All Odds PPV was NWA World Heavyweight champion Captain Charisma Christian Cage (w/Tomko) vs. Kurt Angle. Guesses for PPV matches are: War Machine Rhino vs. Phenomenal AJ Styles (possibly a cage or other violent weapons involved), Chris Sabin vs. Jerry Lynn, LAX vs. Team 3D, Gail Kim vs. Ms. Jacqueline, Chase Stevens vs. Shane Douglas and Dale Torborg vs. Lance Hoyt