TNA's Against All Odds, Angle/GMSM, More TNA Notes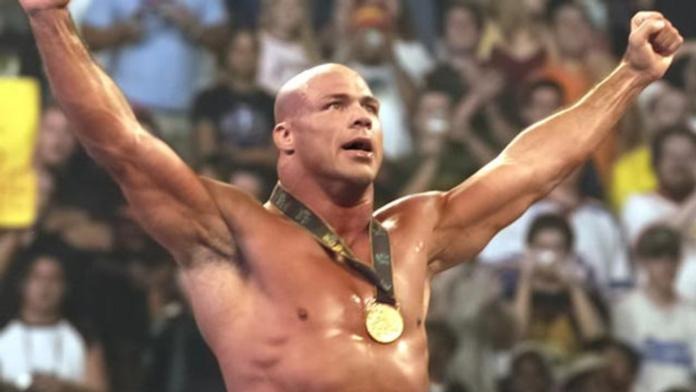 WWE
TNA's website has opened the section for the upcoming Against All Odds PPV on February 11 at TNAWrestling.com. The section features a video promo about the event focusing on the new NWA World Champion Christian Cage. The only match confirmed so far is Christian Cage defending the NWA World Title against Kurt Angle. We posted rumored matches earlier this morning.
J-Zon sent in the following recap: TNA Superstar Kurt Angle was featured on the "George Michael Sports Machine" last night. It was a fantastic piece highlighting his entire career. Some of the highlights include Kurt saying that he has "complete control" over his matches, he attributes winning the Gold medal to being the best conditioned athlete and he talked about his desire to have one MMA fight. They showed several clips of him fighting in the Olympics, vs. Benoit and vs. Joe. Again, this was a great segment, putting professional wrestling in a (much needed) positive light. (For those who aren't aware, George Michael is based locally in Washington DC and for years he has been the only sportscaster in the area showcasing professional wrestling. Good lookin' out George!)
TNA's website is teasing that a "huge main event" will also be taking place this Thursday on the Spike TV broadcast and said to check back on Monday night for an update regarding the announcement of this big match.
For more great exclusive TNA coverage like what you just read above, visit TNAWrestlingNews.com