Vince Irate At Hogan, WWE Staff Member Nearly Quits; Big Story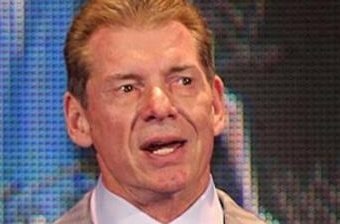 Credit: Various
Hulk Hogan was on the Bubba the Love Sponge Show last Friday and he got a call from Ann Russo, who is actually Johnny Ace's secretary, not Vince McMahon's. She didn t know she was on the air when she asked Hogan to pick ten names from a list of WWE Hall of Fame candidates. The list was 100% legit.
Anyways, Vince McMahon found out about the entire ordeal and he was positively irate. So much so that he insisted that he would never work with Hogan again and that their business relationship was finished. However, he calmed down later, mostly after getting word that Hogan was somewhat drunk when the segment occurred.
When Ann Russo found out about what had happened, she was so upset that she started crying and almost quit the company.
Also, Hogan's HOF picks were Bossman, Curtis Iaukea, Dusty Rhodes, Randy Savage, Samoans, Von Erichs,Rick Rude, Bushwhackers and Howard Finkel.