Vince McMahon's Reaction To "TNA" Chants, Backstage News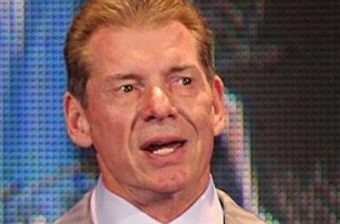 During the Rosie vs. Trump match on RAW, some fans in attendance were chanting "TNA" and possibly "VKM" as well. According to a fan in attendance, Vince McMahon, who was sitting by Lilian Garcia, acted like he didn't hear the chants. However, there was one fan right behind him that was repeatedly screaming "TNA, TNA, TNA" in his ear. When this happened, Vince McMahon's smile to the match toned down considerably. Furthermore, his body language seemed to go from excited to slouched down & bored while people in the Scottrade Center chanted his competitor's name.
Internally Monday night's edition of RAW was seen as an utter disaster and embarrassment. It was likely due to the Rosie vs. Trump match as it failed to a monumental degree in the building and had the fans loudly chanting "TNA!"
The "Rosie" vs. "Trump" match hasn't gotten as much mainstream publicity as WWE probably hoped for. Thus far, I have only been able to find a single article on TMZ.com on the stunt. I have yet to hear word of the match being mentioned on television. Furthermore, Rosie O'Donnell didn't acknowledge the impersonation on "The View" yesterday.