Batista, Trump On RAW, SD!/ECW Show, Lots More News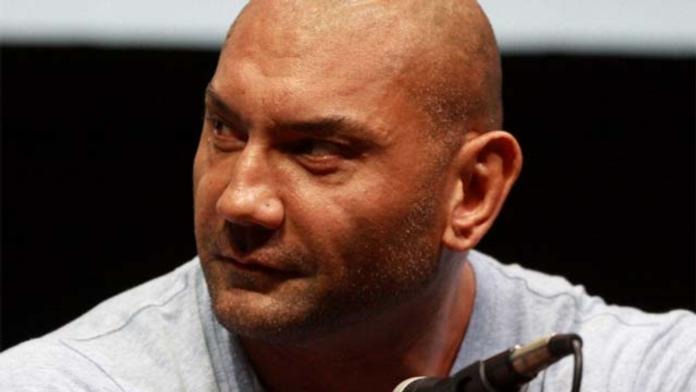 Well, hopefully we can get this right finally. Waheed Muzamil sent word that the character Batista played on The CW's "Smallville" show was "Aldar." We were corrected earlier saying his name was "Zoner", but it turns out that is the nickname for the character he played.
Devin Cutting passed on this press release: TORONTO, Feb. 9 – The Battle of the Billionaires will heat up on Monday February 12 when two billionaires grace a WWE(R) ring for the first time ever. Donald Trump will be at RAW to make Mr. McMahon a potentially "life-changing proposal." Last week on RAW, Mr. McMahon appeared to be excited at the possibility of Trump's visit, telling Executive Assistant Jonathan Coachman that he may have Trump join a very exclusive and special club. Could Mr. McMahon be referring to the infamous Kiss My Ass Club? Don't Miss Monday Night RAW on The Score at 10 pm ET, Monday February 12. Additional information on World Wrestling Entertainment, Inc. (NYSE:WWE), can be found at wwe.com and corporate.wwe.com. For information on our global activities, go to https://www.wwe.com/worldwide/.
The WWE Smackdown & ECW House Show in Victoria, British Columbia tomorrow now has a 2:00pm start time. The show had originally been listed as starting at 5:00pm, but was changed not long ago. Some outlets in the Victoria area are still listing a 5:00pm start time, so if you are going to the show mark down that it has been changed to 2:00pm.
According to an MSG Network representative, WWE Madison Square Garden Classics will return to the network this summer featuring new episodes.
The latest Billboard Top 10 listings for "Recreational Sports DVDs" shows WWE Armageddon 2006 at the #1 spot. Other WWE titles in the list include Survivor Series 2006 at #4, Holiday Tribute to the Troops at #6, Hulk Hogan: The Ultimate Anthology at #7, Born to Controversy: The Roddy Piper Story at #8 and ECW December to Dismember at #9. Also, through February 4, WWE Films' "The Marine" starring John Cena has been the #2 selling DVD in its first week on the charts.