Matt Hardy's MySpace Account, Keibler/WWE, Lots More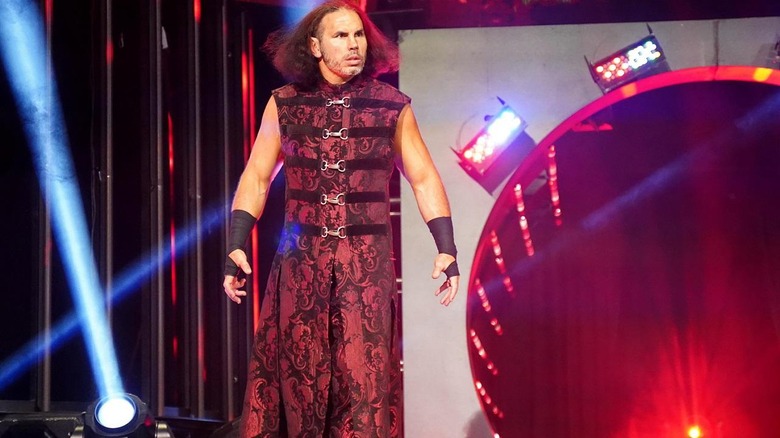 AEW
WWE.com launched their new broadband network service earlier. It features many original programs, including 'Lifestyles of the Built & Dangerous' where the WWE Superstars show you their homes. Torrie Wilson is featured in the first edition of the program. There is also a video of Melina talking about how she came up with her ring entrance. There's also original content on Val Venis, Victoria and Ashley. You can see the site at wwe.com/broadband. This service is free, for now at least.
Matt Hardy has opened up his own MySpace page at myspace.com/theonlymatthardy. This one's obviously real considering that he has a picture of himself holding up a piece of paper with the URL of the page.
The 1/20 RAW brand house show in New Orleans drew 9,796 paying fans for a $306,590 gate. The next night in Biloxi drew 3,000 fans. 1/21 SmackDown/ECW in Monroe drew 3,218 paying $102,000. The 1/22 SmackDown/ECW show drew 3,000 fans.
The Baltimore Sun has an article about former WWE Diva Stacy Keibler and her budding future on acting. The article notes that in addition to her guest star spot tonight on George Lopez, she will begin a seven episode stint on the drama What About Brian, as well as a cameo in the upcoming movie, The Comebacks, scheduled to be released later this year. The article also notes, concerning her not appearing on WWE programming with still five months to go until the end of her contract , "My lawyer was in the process of renegotiating my contract ... and they ended up firing me during Dancing With the Stars. Then I got a call a day or two later saying they're not going to fire me, but they're just going to let my contract run out. I don't know why they decided not to use the term 'fired.'"