Undertaker, Kennedy, Lashley Injured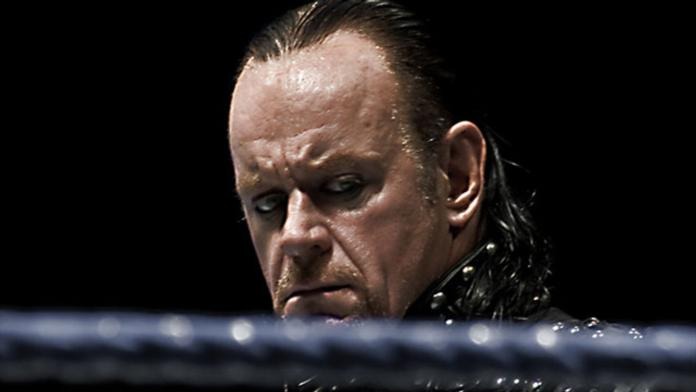 Photo credit: WWE
In a span of a week, three of WWE's major stars have been injured, and at least two of them will be out for a significant period of time.
As reported last week, The Undertaker suffered a torn bicep tendon and met with Dr. James Andrews last Tuesday. The injury will require surgery and he'll be on the shelf for 6-8 months and his World Heavyweight championship title run will have to be cut short.
The Undertaker was originally scheduled to have a lengthy reign as champion, and in exchange was going to work more house shows and appear more regularly on television. Undertaker had gotten himself into top shape to get ready for his stint as champion.
At Smackdown last week, they taped a promo where the Undertaker challenged Batista to a steel cage match for the World Heavyweight title for this week. The plan is for Undertaker to drop the title at tonight's tapings and undergo surgery shortly thereafter. The obvious decision seemed to be Batista winning the title again, although it seemed like WWE was considering using a swerve, and having Mr. Kennedy cash in his Money In The Bank opportunity after the Batista – Undertaker match and winning the title, similar to Edge cashing in his opportunity last year.
Mr. Kennedy last week on Raw said he was going to wait until next year's WrestleMania to cash in the Money In The Bank, and according to Dave Meltzer in the Wrestling Observer Newsletter, that was indeed the plan. However the injury to the Undertaker looked to have changed that.
Before that even had a chance to happen, Mr. Kennedy suffered a tricep tear this past weekend at the WWE show in Poughkeepsie, New York. He is slated to have surgery soon and will be out somewhere between five and seven months.
While that would still leave him with time to train and return well before next years WrestleMania, WWE went ahead and had Mr. Kennedy drop his Money In The Bank title shot on Monday's Raw to Edge. This would seem to suggest that Edge will be leaving for Smackdown, whose roster has been severely depleted with the injuries to the Undertaker and Mr. Kennedy. It is expected that Edge will cash in his Money In The Bank opportunity at tonight's Smackdown tapings and walk away as the new World Heavyweight Champion.
At least WWE got some good news with Bobby Lashley's injury. As reported last week, the former ECW Champion paid a visit to Dr. James Andrews last week to have his shoulder checked. It has been suggested that Lashley's shoulder injury had been lingering since WrestleMania 23 and that he may further aggravated the injury during Backlash. WWE reported that after the meeting with Dr. Andrews, Lashley learned that he has a damaged rotator cuff but will not need surgery at this time.