Major Update On The Firing Of Mike 'Simon Dean' Bucci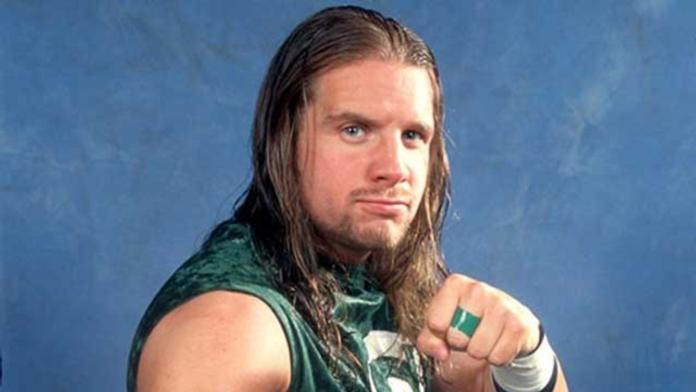 Source: PWInsider.com
As noted just about an hour ago here on the site, Mike Bucci, who is better known as Simon Dean and also one of the names listed on the New York Daily News' list of Signature Pharmacy clients has been fired by WWE. Bucci was largely the manager of WWE's developmental territories, leaving behind his career as an active wrestler last summer to take the management position.
A number of sources within WWE are saying that the company terminated Bucci's contract sometime this afternoon. The word among wrestlers is that Bucci was called in for a meeting today by WWE officials on the heels of his name being mentioned by the The New York Daily News yesterday as one of the wrestlers named in the Signature Pharmacy growth enhancing drug scandal. Wrestlers at the Florida Championship Wrestling training center were told of Bucci's dismissal this afternoon according to sources.
It is believed that Bucci was something of a sacrificial lamb, hence his sudden dismissal from the company. He wasn't getting good reviews with his work and thus he was considered to be expendable. Bucci was someone WWE could let go to "show" that they were serious about the current problem. Considering that he was in a management position and wrestlers fell under his leadership, WWE felt that they had no choice but to let him go because "they couldn't have him setting an example like that."
Bucci's dealings with Signature Pharmacy likely occurred when he was an active wrestler for WWE, not while he was a manager of WWE's developmental territories. Had he not moved into that leadership position, he probably would have only faced a 30-day suspension. But since he was in a leadership position, he is now out of a job.
Bucci had been affiliated with WWE since 2002. After working in OVW for two years, he was finally promoted to the main roster in the fall of 2004 under the guise of a physical-fitness guru named Simon Dean. He faded away from his active wrestling duties in 2006 and wrestled in his last match in June of last year. He was taken off the road as an active wrestler so that he could put more focus on his Head of Developmental Talent Relations job. When WWE pulled their affiliation with DSW in April, Bucci was transferred to Florida Championship Wrestling to help run the developmental league with Steve Keirn.
Also keep in mind that Bucci had incredible heat on him from his regular job in talent relations and was in the doghouse before his name surfaced.