Goldberg: 'TNA Totally Blows', WWE Return?, More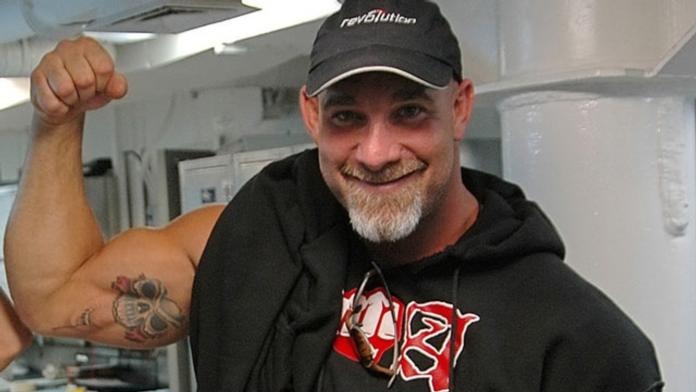 Former WCW World champion Goldberg appeared on Texas radio station Live 105.3 FM, interviewed by Richard "Big Dick" Hunter, discussing a number of topics. Highlights of the interview featured the following comments:
Deaths in Professional Wrestling: "[The death of] Curt Hennig was really really tough. Curt helped me out tremendously when I got into the business. Brian [Adams] helped me out, whether it was in WCW or whether it was in Japan. Forget the wrestling side of it. These were two great men with families. It's a shame. Every person who falls victim to the 'wrestling business' is a definite shame and something has got to be done. I've been saying this for a long, long time. I've been a fan of a union for long, long time and guess what, now Congress is stepping in. We'll have to see what happens with all this. It's time for Vince McMahon to take some responsibility and stop passing the buck."
A Second Run with World Wrestling Entertainment: "WWE, it's not an option. I wouldn't want to put another penny in Vince McMahon's pocket."
So Goldberg is Done Forever in the Ring? "I don't forsee myself ever stepping back into a wrestling ring. I'd love to do it in Japan. My family has never seen me wrestle, my wife and my little boy. Unless it's the right opportunity, I'm not donning those tights and those boots again."
TNA as the 'Right Opportunity?': "TNA totally blows, man. I don't think they have a clue as to what people want to see, I think. They've got a very clouded vision. Right after the Benoit death, WWE and TNA had an opportunity to 'make it right.' They had an opportunity, they had everyone's attention and what does TNA do? They go out and sign 'Pacman' Jones. That in itself, in a nutshell, describes TNA's mentality. That as a viable option for Goldberg? Absolutely not. Those guys don't deserve to have me on their program."
The entire interview can be heard at https://www.bigdickhunter.net.