TNA No Surrender Results (9/9): 3 New Champions!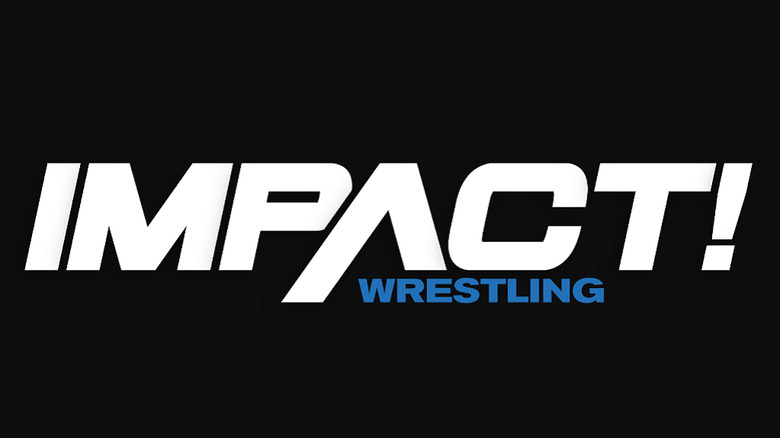 TNA No Surrender Results (9/9): 3 New Champions!
Event: TNA No Surrender Pay-Per-View
Airdate: Sunday, September 9th, 2007 (Live On PPV)
Location: Universal Studios Soundstage 21 In Orlando, FL
Results by WrestleView.com
- The TNA promo hit.
- A video package runs with an NFL theme asking if fans were ready for wrestling. Very similar to the video package from Unbreakable in 2005.
- A graphic opening hits welcoming us to No Surrender. We go live to the Impact Zone in Orlando, FL where a series of pyro goes off. Mike Tenay and Don West welcome us to the show.
- Team Pacman (Adam "Pacman" Jones & Ron "The Truth" Killings) defeated Kurt Angle & Sting to capture the TNA World Tag Team Titles. Very quick match to kick off the PPV. The match started with Sting and Pacman Jones, but Pacman tagged in Ron Killings before anything could happen. Looks like they are going to live up to the promise after all. Killings attempts to tag in Pacman later, but Pacman avoids it. Angle gets the tag and goes to work on Killings when Pacman jumps off the ring apron. They do a spot where Karen Angle slaps Sting. Karen plays it off like Sting slapped her. She tells Angle what happened and Sting hits the Angle Slam on Sting. The finish sees Pacman pin Sting to get the win to capture the TNA World Tag Team Titles.
- A video package runs highlighting the past events between James Storm and Rhino leading into tonight's match at No Surrender.
- Backstage, Jeremy Borash is with Rhino. Rhino said tonight he is sober and that he will cut Storm in half with a Gore.
- Rhino defeated James Storm. Lots of brawling in the crowd early on (seems that is the go-to area for these guys in the last few months). Storm with a big suplex on Rhino on the entrance ramp. Rhino tosses Storm into the ring to get the match officially underway. Rhino catches Storm with a Gore, but Storm kicks out during a pinfall attempt. Rhino leaves the ring and grabs a few steel chairs. Rhino attempts a piledriver over the chairs, but Storm fights out of it and connects with a bulldog on Rhino over the chairs. Storm then leaves the ring and grabs a table. Storm gets the table setup in the ring and Rhino later sets it up in the corner. The finish saw Storm go for the superkick, but Rhino countered and hit Storm with a Gore through the table to get the win. After the match, Jackie Moore attacked Rhino and Rhino took her out with a Gore!
- Backstage, Kurt Angle is upset and Kevin Nash tells him that Sting never slapped Karen and that she lied. Sting comes in and said he never touched Karen. Jim Cornette then tells Karen to leave the building and Kurt said he wasn't going anywhere. Cornette said if she didn't leave then Angle would forfeit all of his belts tonight.
- Back live, Mike Tenay mentions the "major announcement" later tonight.
- Robert Roode defeated Kaz. Very solid match between these guys that went a good length. Lots of quick offense early on by Kaz on Roode. They kept going to camera shots of Ms. Brooks smiling at ringside whenever Kaz got offense in on Roode. Roode pulled out a chain and tried to use them on Kaz, but they got tossed out. When Roode started getting some offense in on Kaz and called for the chain, Ms. Brooks dropped it and kicked it under the ring. Kaz took out Roode with a big flying clothesline and then kissed the hand of Ms. Brooks as she smiled. In the ring, Kaz took out Roode with a reverse DDT. Kaz attempted the Flux Capacitor, but hit a faceplant spot on Roode instead. The finish saw Kaz attempt a big leg drop off the top, but Roode caught Kaz and hit the Payoff to get the win. After the match, Roode yelled at Ms. Brooks to raise his hand.
- Backstage, Crystal is with Jay "Black Machismo" Lethal. Kevin Nash showed and told Lethal to lay down for Angle since Angle had to face Abyss later tonight.
- Jay "Black Machismo" Lethal defeated Kurt Angle to capture the TNA X Davison Title. The match kicked off with Lethal getting in some quick offense on Angle, but Angle took the match to the ground right away. Angle went for repeated pinfall attempts to get the match over quickly. Lethal surprised Angle with a quick kick to the head. Angle responded with a german suplex. Lethal fought back dropping an elbow on Angle from the top. Angle then applied the Ankle Lock, but Lethal countered and got the pinfall on Angle! Lethal is the new X Division Champion. Stars from TNA's X Division came out and celebrated with Lethal.
- A video package runs highlighting the feud between Chris Harris and "Black Reign" Dustin Rhodes leading into tonight's match.
- Chris Harris defeated "Black Reign" Dustin Rhodes in a No DQ Match. Rhodes brought out his axe weapon and a big rat in a cage. Harris took out Black Reign right away jumping off the top rope. Harris got a steel chair and took out Black Reign with it. The two brawled back into the ring and Black Reign tried to use his axe weapon. As the referee prevented him from doing so, Harris rolled up Black Reign to get the win. After the match, Harris busted open Black Reign and handcuffed him to the ring post. Harris tried to take him out with a steel chair, but Black Reign caught him with a low blow and got a key to uncuff himself. Black Reign took out the rat and put it on Harris trying to put it in his face as he laughed. Crowd in Orlando were quiet for this.
- Backstage, Crystal is with Christian Cage, AJ Styles and Tomko. Cage put himself over as the best and that he has never been pinned in TNA. Cage talks trash to Samoa Joe and gives Styles and Tomko the night off.
- AJ Styles & Tomko won the 10-Team Gauntlet to become the #1 contenders for the TNA World Tag Team Titles. The first two out were AJ Styles and Christopher Daniels. #3 was Homicide and #4 was Chris Sabin. #5 was Havoc and #6 was Petey Williams. Homicide and Chris Sabin were eliminated. #7 was Brother Devon and #8 was Jimmy Rave with Christy Hemme. #9 was Brother Ray. Havoc was eliminated. #10 was Raven. Raven was then quickly eliminated. #11 was Shark Boy and he was then quickly eliminated. #12 was Sonjay Dutt. Jimmy Rave and Petey Williams were eliminated. #13 was BG James and #14 was Hernandez. #15 was Tomko. Team 3D were both eliminated. #16 was Elix Skipper and #17 was Alex Shelley. #18 was Lance Hoyt with Christy Hemme. Elix Skipper was eliminated. #19 was Kip James and #20 was Eric Young. The next eliminated included Sonjay Dutt, Hernandez, Tomko, Lance Hoyt, Christopher Daniels and Kip James. We are down to the final three: AJ Styles, Eric Young and Alex Shelley. Eric Young is eliminated. This makes the match now Chris Sabin & Alex Shelley vs. AJ Styles & Tomko. Styles & Tomko got the win when Styles rolled up Sabin and are now the #1 contenders for the TNA Tag Team Titles.
- Backstage, Jeremy Borash was with Samoa Joe. Joe promised to take out Cage tonight.
- Christian Cage defeated Samoa Joe via DQ. Samoa Joe had Samoan dancers for his entrance, but he ran out of the tunnel and hit the ring going after Christian Cage right away. Joe hit a big Death Valley Driver on Cage. Cage tried to respond with a frog splash from the top, but Joe dodged it and hit Cage with a powerbomb that he reversed into an STF. Cage then attempted the Unprettier, but Joe countered that into a rear naked choke. Cage got his hand on the ropes, but Joe refused to break the hold. The referee pushed Joe off Cage causing Joe ot hit him with the Muscle Buster. Another referee hit the ring and disqualified Joe calling for the bell. After the match, Jay Lethal, Petey Williams and Sonjay Dutt ran out. Joe cleaned housed on all three and then started choking Cage with a t-shirt. Jim Cornette then ran out with Matt Morgan. Morgan pulled Joe off Cage. Cornette got on the mic and told Joe to leave. Joe agreed, but gave both of them the middle finger.
- Backstage, Jeremy Borash was with Kurt Angle. Angle was upset for losing both of his matches so far tonight. Kevin Nash came in and Angle told him to go to hell.
- Mike Tenay got in the ring to talk about TNA's major announcement. A video package aired highlighting TNA over the last few years. It was announced that TNA Impact now has a two hour primetime slot starting on Thursday, October 4 from 9:00 p.m. to 11:00 p.m. Eastern.
TNA World Heavyweight title match: Kurt Angle defeated Abyss. Abyss played mind games early in the match. On the outside, Abyss rams Angle into the ring steps and inot the guard rail. Shock treatment by Abyss, but only a two count. Olympic slam by Angle at 13:00, but Abyss kicked out. Ankle lock, but Abyss kicked out of it. Chokeslam by Abyss, but only a two count. Moonsault by Angle, but another two count. Angle was able to take off one of Abyss's boot, and worked on his exposed foot. Black hole slam by Abyss, but Angle kicked out. Ankle lock again by Angle, but Abyss tapped out at 19:24, so Angle retains.
- After the match, father James Mitchell cut a promo from the back with Abyss still in the ring. A hand came through the ring and grabbed Abyss and pulled him down out of sight as the PPV ends.
- A Bound for Glory promo aired.
Show over.