Funaki Returns At SD! Taping, Daniel Puder/WWE, & More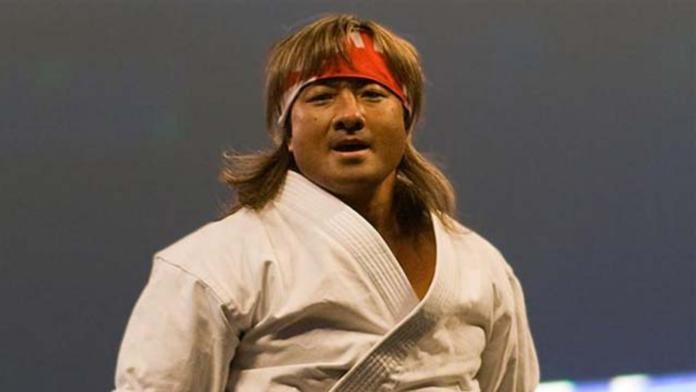 Over the weekend, Yahoo! Sports featured an article on WWE Tough Enough 4 champion Daniel Puder and his present-day MMA exploits. In the article, he briefly touched upon his career as a professional wrestler in Ohio Valley Wrestling in 2005, or rather, their fans. Puder said, "I was in OVW (Ohio Valley Wrestling). And we had this one town in Kentucky we went to every week, it was basically an old barn. There were the same 20 people there every time, they all looked the same, they all had maybe three teeth each, and they all had the same name. Finally one night I walked in and saw all the inbreds and thought to myself 'What am I doing with my life?'"
OVW commentator and former manager Kenny Bolin e-mailed the following comments regarding Puder's stay in OVW in 2005:
I will open this reminding every one that I really liked Daniel during his OVW days. He was not too smart to the wrestling business but what young talent is these days? My memories of Daniel Puder in OVW are quite different that what is stated here in your article. (I am assuming Daniel really said this) he was always giving away free pics, trading cards and T-shirts of him self to all the fans. He spent a fortune on this stuff and gave it to the fans, not to mention the 20 in a barn he claims to have seen every week. (I have no idea what town he is talking about) if he had not dozed off in training class and stayed off his lap top and cell phone 24/7 he may have drew more than 20 fans in what ever town he thinks he was in. We sure draw more than that now. We have capacity crowds (500 or so) turning away up to 50 to 200 fans every week at OVW TV tapings. We perform over 170 shows a year in the Louisville Metro area not to mention better than 100 additional shows around the tri state area. 12 shows a year at Six Flags Ky. Kingdom, 2 state fair shows and countless fund raisers. I also remember Daniel cried like a baby the day he was released from WWE. Daniel may want to reflect back on his OVW days more accurately and appreciate any fans who took the time to come and see him in the future. Thanks, Kenny Bolin OVW
On August 30, 2007, Funaki, along with nine other WWE wrestlers, were named in Sports Illustrated to have been given illegal drugs not in compliance with the WWE Talent Wellness Program. Funaki was said to have received somatropin in March 2006. As a result of his infraction, Funaki was suspended for 30 days for violating the WWE Wellness Policy. Anyway, he returned to action at last night's SmackDown/ECW taping in a dark match. He defeated OVW wrestler Mike Kruel in a match sandwiched between the SmackDown and ECW tapings.