TNA Bound For Glory Results (10/14): New Champions!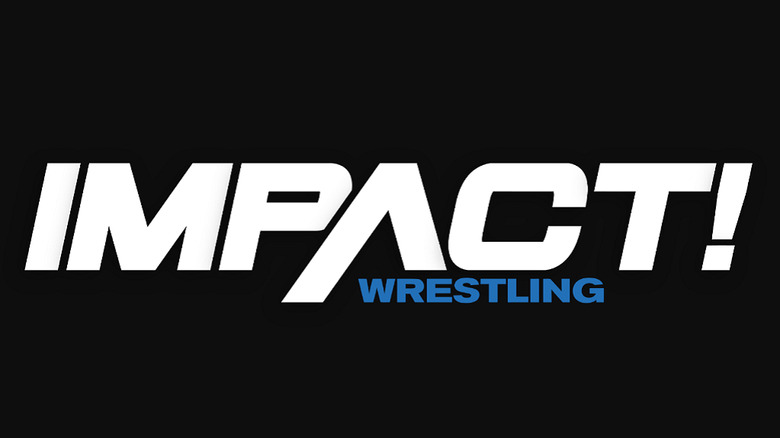 TNA Bound For Glory Results (10/14): New Champions!
Event: TNA Bound For Glory Pay-Per-View
Airdate: Sunday, October 14th, 2007 (Live On PPV)
Location: Universal Studios Soundstage 21 In Orlando, Florida
Results by WrestleView.com
- The TNA promo hit.
- A video package runs highlighting the importance of "Bound For Glory" to TNA.
- A graphic opening then hits welcoming us to Bound For Glory. We go live to The Arena At Gwinnett Center in Atlanta, Georgia.
- LAX defeated Triple X in an Ultimate X Match to become the #1 Contenders for the TNA World Tag Team Titles. Really hot crowd tonight in Atlanta to kick off the show. They went back to using the cable ropes for the Ultimate X instead of the "Elevation X" structure. Early on in the match, Homicide got on the cables going for the X, but Senshi brought him down. Homicide took out Senshi later with a suicide dive through the ropes. Hernandez pulled Skipper down when he went for the X on the cables as well. Huge spot saw Skipper stand on top of the steel structure and hit a big cross-body on Hernandez. Another big spot saw Homicide bring Skipper off the cables hitting a big neckbreaker. Senshi with the Warrior's Way on Homicide. Finish saw Hernandez give Skipper a Border Toss over the top rope onto Senshi and then climbed up to get the X and the win.
- Video is shown of Kurt Angle and Karen Angle arriving at different times. Kevin Nash was also shown arriving to the arena.
- Back live, Mike Tenay and Don West rundown the card tonight.
- Backstage, Crystal is with Christian Cage, AJ Styles and Tomko. Cage complains that he isn't the #1 contender for the TNA Title and reminds Samoa Joe that he has never been pinned or submitted in TNA yet. Cage walks off and Styles talks about wrestling in his "backyard" tonight in his hometown of Atlanta. Tomko cuts him off and talks about their tag title shot against Team Pacman later tonight.
- Eric Young won the "Fight for the Right" Match. We start out with 16 wrestlers with "Reverse Battle Royal" rules where the first eight to get in the ring advance and it turns into a Battle Royal. When the final two remain, we go to pinfall or submission rules to determine a winner. Confused yet? Those who took part included as follows: Jimmy Rave, Lance Hoyt, Shark Boy, Petey Williams, Kaz, Alex Shelley, Chris Sabin, Sonjay Dutt, Kip James, BG James, James Storm, Eric Young, Robert Roode, Chris Harris and Junior Fatu. The first eight to advance were Junior Fatu, Alex Shelley, Kaz, Robert Roode, Eric Young, Lance Hoyt, Chris Sabin and James Storm. Eliminated in the Battle Royal were James Storm, Junior Fatu, Chris Sabin, Kaz, Lance Hoyt and Alex Shelley. We are down to Robert Roode and Eric Young with pinfall or submission rules. Young got the win with a small package on Roode. The announcers reminded the audience that this was just the beginning as the final eight are going to be involved in an elimination tournament on Impact.
- A highlight package airs regarding Adam "Pacman" Jones.
- Backstage, Crystal is with Team Pacman. Ron "The Truth" Killings talked about having home field advantage tonight and introduced a new member of Team Pacman – Consequences Creed.
- Backstage, Kurt Angle and Karen Angle are shown arguing.
- AJ Styles & Tomko defeated Team Pacman to become the NEW TNA World Tag Team Champions. The new members of Team Pacman, Rasheed Lucius Consequences Creed, replaced Adam "Pacman" Jones in the match tagging with Ron Killings. The match started off early on with Creed and AJ Styles. Pacman intefered "making it rain" on Styles by throwing money at him. Referee Earl Hebner was then distracted picking up the money as Killings had Styles rolled up. Tenay said Hebner was picking up the money like a dancer in a strip club. Probably not the smartest thing to say given the circumstances of those involved. The finish saw Tomko get the pinfall on Killings after a modified double-team corkscrew finisher to capture the TNA tag titles.
- Backstage, Karen Angle confronts Kevin Nash and tells him to help Kurt tonight. Nash said he wasn't going to talk to Kurt tonight at all. Karen called Kurt "their meal ticket" and said that if Kurt didn't win tonight, then Nash might have to return to the ring on his bad knees.
- A video package runs highlighting tonight's X Division Title Match between Jay "Black Machismo" Lethal and Christopher Daniels.
- Jay "Black Machismo" Lethal defeated Christopher Daniels to retain the TNA X Division Title. Really solid match between these guys with the crowd in Atlanta staying really hot and really helping the overall presentation. There were numerous near falls early on in the match. Daniels hit the BME (Best Moonsault Ever) on Lethal early on as well. Lethal missed a flying elbow attempt on Daniels. The finish saw Lethal hit the Lethal Combination on Daniels which consisted of Lethal hitting a backbreaker on Daniels off the top followed by a downward spiral for the pinfall to retain the X Title. Very good match.
- Backstage, Crystal interviewed The Steiner Brothers.
- A video package runs highlighting the past events between Team 3D and The Steiner Brothers heading into tonight.
- The Steiner Brothers defeated Team 3D in a 2 out of 3 Falls Tables Match. The match kicked off with Team 3D and The Steiners brawling into the crowd. After brawling on the outside, the action finally hit the ring to get the match underway. Team 3D went up 1-0 early on putting Rick Steiner through a table with a 3D. The Steiners make it 1-1 when Scott hit a Frankensteiner sending Brother Ray through a table. Brother Ray got a belt and started using it on The Steiners. Team 3D but Scott on a table that Brother Devon setup, but the table broke. That announcers remind us that didn't count. They setup a second table and put Scott on it when Chris Sabin and Alex Shelley ran out to distract Team 3D. Brother Devon took out Brother Ray by accident with a chair shot. The finish saw Devon get bulldogged off the top rope by Rick through the table and The Steiner Brothers win 2-1.
- Backstage, Jeremy Borash was with the TNA Knockouts taking part in tonights Knockouts Guantlet to determine a first-ever TNA Women's Champion. When The Amazing Kong appeared, she scared everyone off.
- Gail Kim won the Knockouts Guantlet to become the first-ever TNA Women's Champion. 10 Knockouts were involved in this match. The match kicked off with Ms. Brooks and Jackie Moore. Shelley Martinez (formerly Ariel in WWE/ECW) was out next. Awesome Kong (formerly The Amazing Kong) and ODB were out next. Kong eliminated Martinez, Ms. Brooks and Jackie. Angel Williams and Christy Hemme were out next. Kong took out Hemme with a big powerbomb as Gail Kim entered next. Hemme was taken away by medics after the powerbomb. Kong was double-teamed and eliminated (her top flipped up as she was eliminated exposing herself to a PPV audience). Talia Madison was out next. Angel Williams was then eliminated. Roxxy Laveaux was the final one out. Talia Madison and ODB were eliminated. We were then down to Roxxy and Gail Kim with pinfall or submission rules. There was a major slip at the end of this that you will hear about tomorrow. We've got 8 pics at the link at the very bottom of this post. Kim got the pinfall on Roxxy to become the first-ever TNA Women's Champion.
- Backstage, Kevin Nash confronts Kurt Angle and tells him he doesn't have his back tonight. Angle makes a joke about Nash's bad knees and calls him washed up. Nash is clearly upset when Angle walks off.
- A video package runs highlighting the feud between Christian Cage and Samoa Joe.
- Samoa Joe defeated Christian Cage with Matt Morgan as the Special Guest Enforcer. The Atlanta crowd was hot for this match the entire time. Early on, Joe took out Cage with a suicide dive on the floor. The two brawled on the outside for a bit and Joe sent Cage into the guard railing. Cage and Morgan exchanged words. While this went down, Joe went back in the ring, charged and flipped over the top rope taking out Cage. Back in the ring, Cage attempted The Unprettier, but Joe blocked it. Cage also blocked a Muscle Buster attempt. AJ Styles and Tomko tried to interfere, but Morgan chased both off. Cage with an Unprettier on Joe, covers, but Joe kicks out. The finish saw Joe hit the Muscle Buster on Cage followed by applying the Rear Naked Choke to get the win to end Cage's streak in TNA of not being pinned or submitted. Really solid match with the crowd hot the whole time.
- Backstage, Kevin Nash was shown speaking with Sting. The goal seems to be to generate lots of sympathy for Nash as he feels he can't perform at "main event" level anymore. Sting asked Nash why he kept backing Angle and Nash said without Angle he had nothing.
- Abyss won the Monsters Ball Match over Raven, Rhino & Black Reign. Lots of weapons were involved including a golf club, shopping cart and trash can. All four started brawling on the outside near the entrance ramp. Rhino went for The Gore on Abyss, but Abyss dodged it and Rhino crashed through a wall. Raven and Black Reign brawled into the crowd. Big spot saw Raven take out Abyss with an elbow drop off the balcony onto Abyss through a table! The action eventually spilled back into the ring. James Mitchell ran out and handed a bag full of glass and thumbtacks. The finish saw Raven attempt a DDT on Abyss, but Abyss countered into a Black Hole Slam over the glass and thumbtacks to get the pinfall. They showed a shot of an angry James Mitchell looking on as Abyss celebrated his win. Not very long, but was fairly decent and the crowd seemed to enjoy it.
- A video package runs highlighting the feud between Kurt Angle and Sting heading into tonight's match with the TNA World Title on the line.
TNA Title Match: Sting vs. Kurt Angle. We have the official main event introductions. The bell rings and the two face off, and lock up. Sting backs Angle into the ropes. We break. Rear waist lock on Angle and a break. Top wrist lock by Angle, reversed by Sting into one of his own. Sting works the arm until Angle gets to the rope. We break and lock up again. Angle with a side headlock. Sting whips Angle to the ropes and Angle shoulderblocks him. Sting then arm drags Angle and he falls outside of the ring. Angle kicks Sting in the gut and chops him. Sting climbs Angle in the corner now and pummels him with ten punches. Angle goes to the ropes and Sting tries a dropkick but Angle hangs onto the ropes as he bounces off. Sting leaps and dropkicks nothing but air. Angle gets clotheslined over the top ropes and to the outside now. Sting takes Angle back inside now and he charges Sting in the corner who moves and then he hits a German Suplex on Angle. Both men are down. Angle slams Sting and uppercuts him in the jaw. Angle suplexes Sting and now wraps the legs around the waist of Sting for a submission. Angle then applies a rear chinlock. Sting gets up and double clotheslines with Angle. Sting and Angle exchange punches now in the middle of the ring. Sting clotheslines Angle a few times in a row, but Angle battles back with fury and charges Sting who hits a Spinebuster on Angle. Sting climbs the ropes and Angle charges quickly after him springing to the top and hitting an underhook suplex for a two count. Angle goes for an Olympic Slam and Sting rolls through for a two count. Angle hits a German and hangs on, then hits a second. Then hits a third, and releases.
Karen Angle came out. Kevin Nash came out and clothesline Sting. Olympic slam by Angle, but the referee was on the outside with Karen. Charles came back in, but only a two count. Angle did a flip off the top rope onto Sting, but Stinger kicked out. Ankle lock again by Angle. Sting reversed it, and threw Angle into Nash. Charles is bumped. Sting covers Angle, but no referee. Andrew Thomas came out, but gets pulled out and nailed by Nash. Nash comes into the ring, and helps Angle double team Sting, but Sting recovers until a low blow by Angle. Angle tried to hit Sting with the bat, but Sting blocked it and used it on Angle and Nash. Death drop by Sting and still wins at 18:27 by covering a bloody Angle to win the TNA world title.