Funaki's Broken Nose, De La Hoya/WWE Update, Adamle, More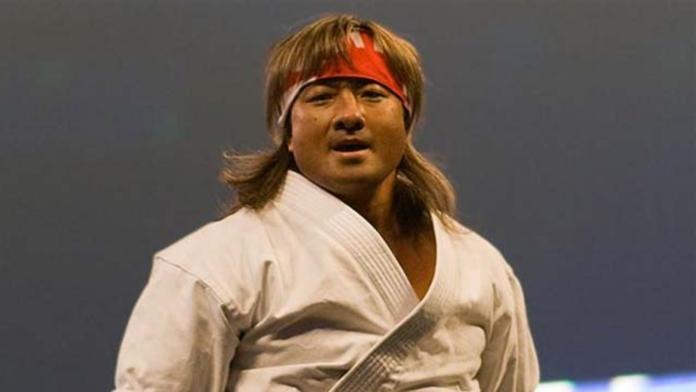 It's looking more and more like Colin Delaney has signed a contract with WWE. He was scheduled to defend a title at the 2/9 NWA Empire show in North Tonawanda, NY, but instead, he vacated the title at the show. He also said goodbye to everyone and thanked them for their support. However, he didn't outright say he had signed with WWE. Also, he showed up bandaged up and selling his beatings from ECW.
Chris Jericho & his band Fozzy will be releasing a CD called "All that Remains...Reloaded" this March, which is a re-issue of his "All that Remains" CD. This CD will have new cover artwork and include a bonus DVD of a concert Fozzy had before 20,000 fans in the U.K.
Jason Powell reports that WWE is looking to speak with Oscar De La Hoya directly about appearing at Wrestlemania. They spoke with his agent during previous negotiations but never spoke directly with De La Hoya. As noted earlier, it doesn't look like they will be coming to an agreement.
Regarding Funaki's nose injury at a SmackDown taping two weeks ago that WWE.com reported on, it was due to a stiff shot from WWE developmental wrestler Vladimir Kozlov in a dark match. Funaki needed five stitches to close the wound, not to mention that he possibly broke his nose. Lots of broken noses in WWE these days, huh?
WWE.com has added a profile on Mike Adamle.