William Regal Suspended For 60 Days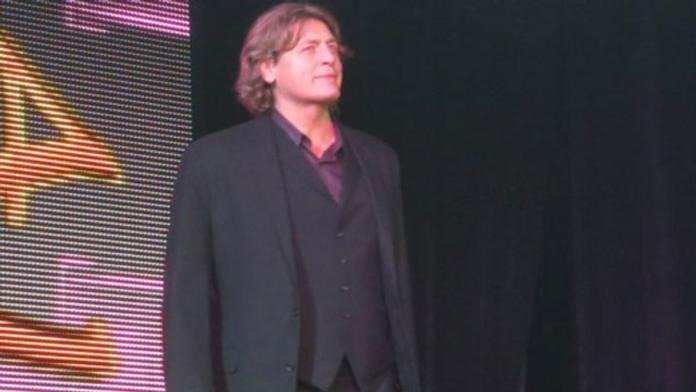 WWE announced this morning on their corporate website that they have suspended Darren Matthews (William Regal) for 60 days for his second violation of the company's Substance Abuse and Drug Testing Policy.
This is Regal's second suspension in less than a year. Regal was first suspended in late August of last year, shortly after being named the General Manager of Raw. Regal was suspended with ten other WWE superstars which included Adam Copeland (Edge), King Booker (Robert Huffman), Shane Helms, Mike Bucci (Simon Dean), John Hennigan (John Morrison), Ken Anderson (Ken Kennedy), Chavo Guerrero, Charlie Haas, Shoichi Funaki and Chris Mordetsky (Chris Masters) (Full Article).
WWE recently had become more stringent with their drug testing when they found out that people had been cheating tests by using a whizzinator (an easy to conceal urinating device with a realistic prosthetic ). All collectors were fired for not monitoring more closely. WWE then decided that all superstars would be tested in front of a new crew of monitors with the rule being that they had to be nude from their ankles to your nipples. All talent is watched when they give their sample.
Regal was in the midst of his biggest push since entering the WWE since his second run with the company started in 2000. In addition to being the storyline General Manager of Raw, he also was named the 2008 King Of The Ring by winning a tournament several weeks ago.
Regal was fired in storyline fashion on last night's episode of Raw by losing a 'Loser Will Be Fired Match' to Mr. Kennedy (who also was suspended the first time that Regal was). It was hinted on the same broadcast that Theodore Long would take over as Raw General Manager. Regal has not been fired from the company, and it remains to be seen what role he will be in when he returns.
Here is the official announcement of the suspension from WWE.com:
World Wrestling Entertainment? Suspends Performer
STAMFORD, Conn., May 20, 2008 – In accordance with its Substance Abuse and Drug Testing Policy, WWE? has suspended Darren Matthews (William Regal) for 60 days for his second violation of the company's policy.