Mike Adamle Upset With WWE Storyline Plans - Details Inside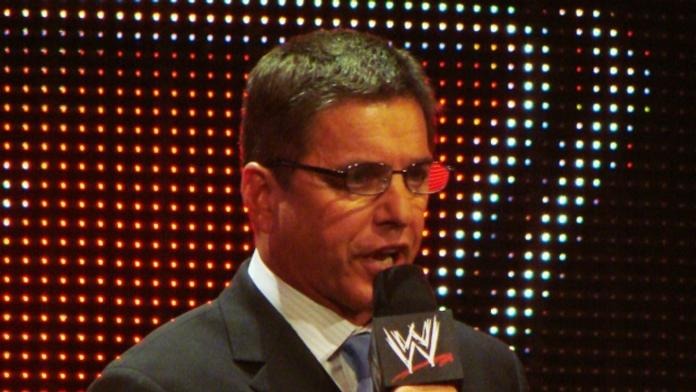 Mike Adamle was said to have been very upset when he arrived to the RAW TV taping in Tampa, FL on November 3rd and told they were writing him off as the Raw General Manager. He was told plans had changed and that this would be his last show as the GM. His emotions on RAW that night were real.
Grant sent this in: I'm not sure if this is old news, but I was just watching the sports news on CBS Chicago and Mike Adamle is doing the local sports report. Even reading a teleprompter he messed up some lines – poor guy.
Update: Apparently, Mike Adamle has been doing local sports reports for awhile, even while he was the GM for Raw. Ryan Smith sent the following: Mike Adamle actually works for NBC 5 in Chicago and has for quite some time. He was doing sports for them even when he was on WWE every week.