Report: TNA Not Happy With Lacey Von Erich Already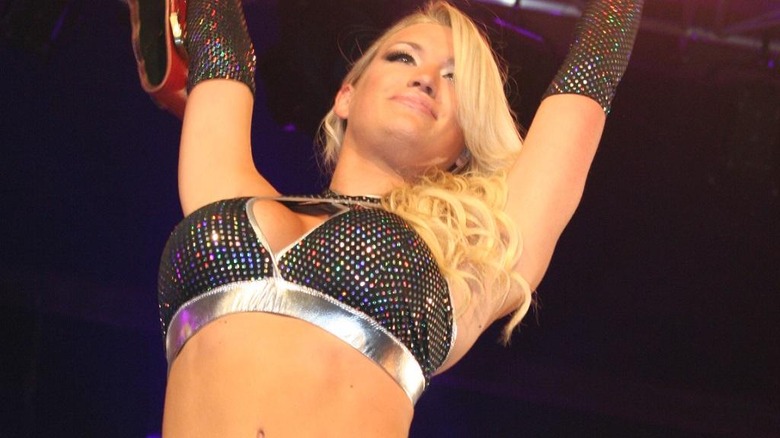 Partial Source: Prowrestling.net
Some negative comments made by new TNA Knockout Lacey Von Erich about former Knockout Angelina Love in an interview with The Miami Herald did not sit well with some TNA officials. According to a source, Von Erich was ordered by the TNA office to contact Love immediately and apologize for the comments she made in the interview.
We reported on these comments earlier today and at the time the impression we got was that she was going in character when talking about Love. Von Erich said, "[Angelina] wasn't a good fit for it in my opinion. I thought that everybody was going to be, `Oh no. Angelina is gone,' but not one person said that. Nobody really missed her that much. I feel like I can fill the shoes that I'm supposed to. TNA told me this role was made for me, and I feel the same way. I've never met Angelina before in my life. After what some people have said, I don't know if I want to."
Von Erich didn't make a very good first impression at the TNA iMPACT! TV tapings two weeks ago in Orlando, FL and further upset some TNA officials with her negative comments towards Angelina Love. Von Erich debuted on last night's iMPACT! joining up The Beautiful People group with Velvet Sky and Madison Rayne, effectively replacing Angelina Love. Others in the wrestling media have noted that while Love herself wasn't very popular backstage either, the general feeling was that the comments made by Von Erich were not needed and not necessary especially considering that she just debuted for the company.
Who do you think was a better fit for the 'Beautiful People'? We have a thread going on our forums about this, you can go to the thread by clicking here.