Little People's Court Update, Original Royal Rumble Plans, Foley/Umaga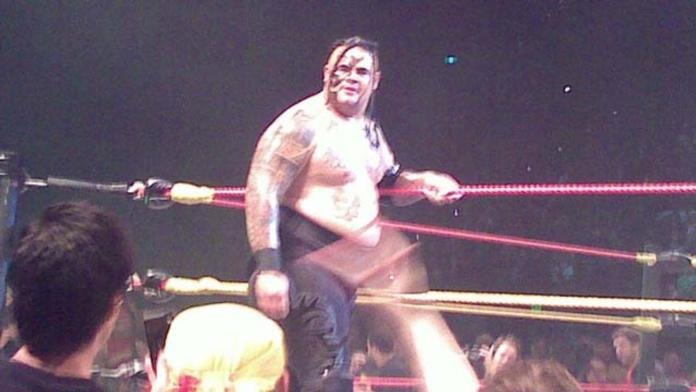 Mick Foley has a new blog up in which he talks about WWE not acknowledging Eddie "Umaga" Fatu's passing on TV. "I guess I sure picked a bad time to post that initial "Foley Files". I had no sooner put it up when I found out that Umaga had died. I was shocked and saddened and my heart goes out to his family. My wife used to mention what a nice face he had underneath all the make-up. She was right; he was a nice guy. But in that ring, he did wonders with a character that at first looked like it was going to be limiting. I know WWE has to protect themselves from a public relations standpoint, but from a human standpoint, they really should be doing a better job then just the three sentence standard, which always includes the date the deceased was terminated from their contract. I worked there a long time – I know that they're not heartless. But they sure sound that way in cases like this."
The plan as of this week's creative meeting is to film the Little People's Court vignettes in Miami, FL for the 12/21 RAW.
The current plan is to not start any new major angles for the Royal Rumble pay-per-view until the first or second week of January. Monday's RAW will feature the 2009 Slammy Awards and the December 21st and 28th RAW shows will likely be used to continue the pushes of Kofi Kingston and Sheamus. The original plan was to shoot a big angle for the Royal Rumble at the January 11th edition of RAW, but with TNA airing Monday Night iMPACT! the week before, we could see that Rumble storyline air a week early.