Backstage TNA News: 'Suicide' Update, Orlando Jordan's Gimmick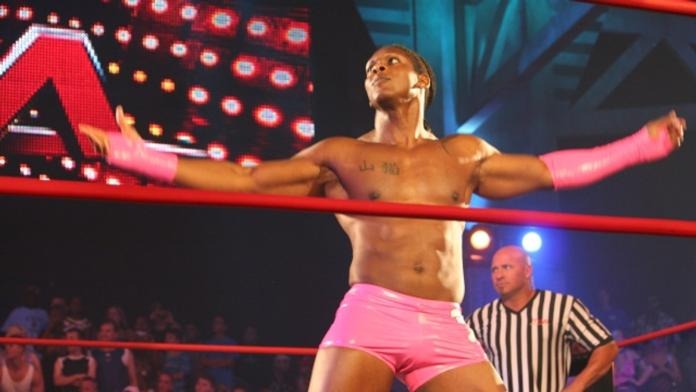 Source(s): TNAWrestlingNews.com & PWInsider
– As we noted over the weekend here on the website, the Suicide character is not being retired. It was felt that Kaz should not be working under a mask, due to his "looks and facial expressions." Someone new will eventually be stepping into the role. A student from Team 3D's wrestling school played the gimmick last week.
– TNA is developing a new DVD, focusing on Beer Money and The Motor City Machineguns.
– Orlando Jordan's new female valet is independent worker Santana G. As noted by TNAWrestlingNews.com last Friday, his male valet is his real-life boyfriend from outside of the wrestling business. The angle was actually something pitched when Jordan was with WWE, and Trinity was to play the female role. It was dropped when the decision was made to release Jordan.
– A first time match between Generation Me vs. Teddy Hart and Jack Evans is set for the March 20th Jersey All Pro Wrestling event in Rahway, NJ. Samoa Joe is also working the show.