**SPOILER** Orlando Jordan's Shocking New Gimmick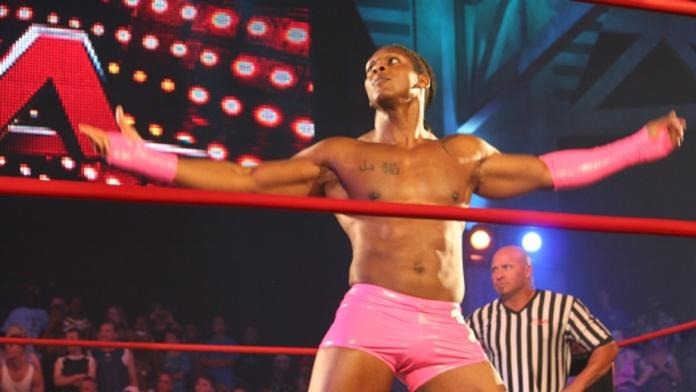 Orlando Jordan, who has not appeared on TNA programming since the Feb. 18th edition of iMPACT!, resurfaces this Monday night on iMPACT! with a character "unlike anything you've ever seen before."
The show, which was taped this past Tuesday in Orlando, Fla., saw Jordan lowered into the ring from the arena's rafters wrapped in yellow police tape with the TNA logo. He then crawled through the ring and ultimately walked to a nearby white couch where he sat between a shirtless male and a sexy female. Behind the trio is the tri-colored bisexual pride flag, plus two male symbols and one female symbol. In an Impact Zone first, the segment garnered a "that was creepy" chant.
To add further details, Jordan has changed his hair again and is now wearing makeup. He also comes out barefoot ? la "Superfly" Jimmy Snuka.
Images of his grand ring entrance and sitting on the couch with his real-life boyfriend have been posted on his Facebook.