Stars Reunite For Umaga, Cena - ESPN, Old HHH Video & More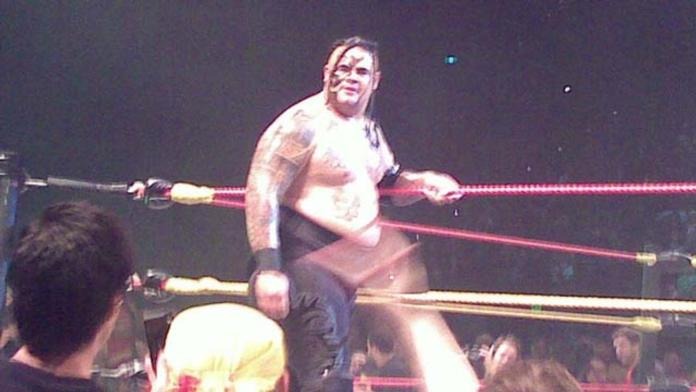 – TMZ has a feature on the 1 year anniversary of Umaga's death. MVP, Shad Gaspard, Carlito, Shelton Benjamin, Charlie Haas, Jackie Haas and referee Mike Chioda all gathered with Umaga's family. You can check out the article and picture gallery by clicking here.
– John Cena (35%) is currently leading the voting for ESPN's SportsNation "Awesomest Dude of The Year" over SF Giants closer Brian Wilson (20%), Lakers forward Ron Artest (4%), Patrick Kane (3%), UFC Heavyweight Champion Cain Velasquez (13%), Pro Snowboarder Shaun White (7%), USA Soccer's Landon Donovan (10%) and Washington Wizards' John Wall (8%). You can vote by clicking here.
– During a a preview of the Chick-Fil-A Bowl on ESPN, which is being held in Atlanta, GA, the opening two minutes were devoted to all the big events being held in the city. They mentioned the SEC football championship game, Superbowls and WrestleMania 27. They had the logo prominently displayed with the other major sports events.
– A member of our Facebook Group posted a great old video of Triple H debuting in WCW as Terra Ryzing against future DX member, Road Dogg (then known as Brian Armstrong). We made that video our "Featured Video" for today, you can check it out by clicking here. To join our Facebook Group, click here.
Cecilia, Matt Snyder, Zack Browning and DC contributed to this article.