Capitol Punishment: Wade Barrett Vs. Ezekiel Jackson (IC Title)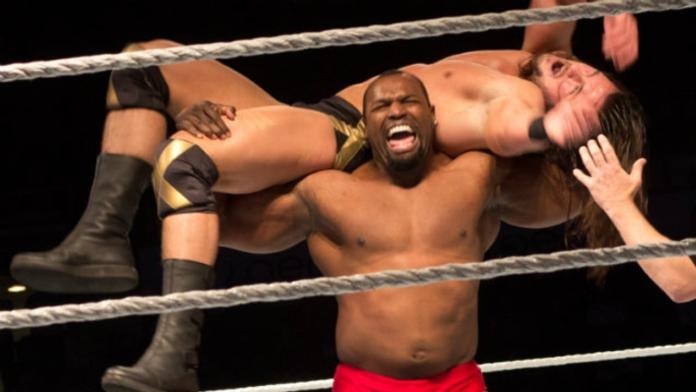 The following is from our live coverage of WWE Capitol Punishment. To access our full coverage, click here.
Intercontinental Championship Match:
Wade Barrett (c) vs. Ezekiel Jackson
Loud "USA" chants to start the match. Jackson used his power to dominate the opening moments of the match. Barrett is able to kick "Big Zeke" in the leg and turn the tide. He hits a sideslam for a two count.
Barrett continues his offense, and gets several two counts. Jackson is able to nail Barrett with a series of clothelines, but Barrett is able to thwart Jackson's bodyslams and hits Wasteland, but Jackson kicked out at two. Barrett dropped forearms to Jackson's head, but Jackson is able to catch a kick and nails his succession of bodyslams. He then applied the torture rack, forcing Barrett to tap. Below average match.
Ezekiel Jackson defeated Wade Barrett (c) to become the new Intercontinental Champion.