Jimmy Rave: 'I Was A Complete Drug Addict' In TNA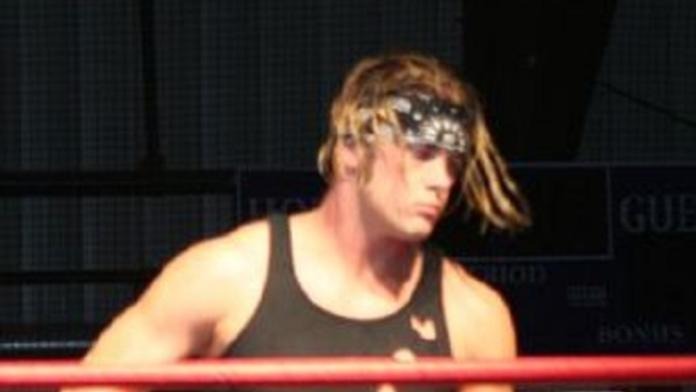 Jimmy Rave is the latest wrestler to paint TNA Wrestling as a haven for drug abuse as he revealed in an interview this week that he was 'a complete drug addict' during his second stint with the organization, which occurred from August 2007 to February 2009.
Speaking to The Road to Mania Blog (https://maniaweekend.blogspot.com/), Rave said of his run as a member of The Rock 'n Rave Infection with Christy Hemme and Lance Hoyt: "My 2009 run, I was a complete drug addict to be honest. I didn't give a damn about wrestling because I just cared about scoring more pills and numbing myself. Which people probably could notice about what kind of shape I was in and how I looked and even my wrestling."
Rave returned to Ring of Honor following his dismissal from TNA (which was as a result of creative no longer having plans for him rather than his prolonged drug abuse), but it would not last. ROH cut ties with Rave in September 2009 due to his major addiction to drugs. He explains what he did next.
"In turn, I went to rehab, got a job as a director of a Wellness Center, and I now help people realize they throw everything away that they love when they start abusing drugs," Rave said. "My first run was amazing though. I learned so much and had the greatest times of my life there. I love the ROH product and a lot of the boys there have been my closest friends since I was 19."
Dustin Rhodes, who is known as Goldust in WWE, made a similar claim in his 2010 autobiography, Cross Rhodes: Goldust, Out of the Darkness, as he revealed that he was severely addicted to painkillers during the same time frame in TNA; he was taking close to forty pills a day while performing as the split personality character Black Reign in 2007 and 2008. The second generation wrestler's issues with drug abuse culminated in April 2008 as he called WWE to take up their offer for rehab following a three-day binge. He remained locked away in a drug rehabilitation center for thirty days.