Former WWE Stars Set For Yokozuna Memorial Show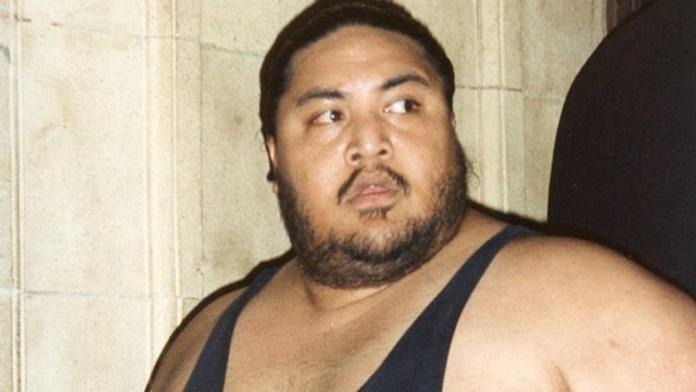 The following was sent out today:
Gone But Never Forgotten. This show, 10 years in the making will be held at WXW C4's Debut at Harrah's Casino in Chester, PA on Saturday, October 1st and the front office is proud to announce participants from around the world who have contacted the offices asking to pay homage to the memory of the gentle giant.
Just announced for the show: BLK OUT makes their return to WXW C4 when Joker and Sabian show up in a separate Super combative matches! Plus, Ro'z returns to WXW C4 to pay homage to his family member and friend Yokozuna. In addition to that, one of the hottest diva's to come out of the "Arena" will make her WXW C4 debut when Dawn Marie manages her superstar on this star studded show. Who will Dawn Marie associate herself with considering there are so many people on the roster that have a history with her.
Additionally former WWE Light-Heavyweight Champion Gillberg will be in the house!
WWE Hall of Famer Jimmy "Superfly" Snuka will make his return to WXW C4 and Pennsylvania to honor the memory of this late and beloved islander.
In one of the main events there will be a battle of the Giants taking place at Harrah's when Wild Samoan Graduate and Former WWE Superstar "Mean" Gene Snisky returns home to take on the man that Men On A Mission's front man Mo will bring to take on Snisky and that can only be one man: Currently known as Big Daddy VooDoo, AKA WWE's King Mabel aka Viscera!
Additionally, if you didn't know that this is going to be the biggest show in WXW C4 history then you better call somebody because former DX member Road Dogg will be in action at this huge event! Joining him will be another group of wrestlers who will make their way into WXW C4 and they plan on putting the "Xtreme" back into WXW C4! There's only a certain group of people who can do that and that's Philadelphia legends 2 Cold Scorpio, and former ECW World Champions The Sandman and "The King Of Old School" Steve Corino, Mikey Whipwreck! What's going to happen when these 4 Extreme Superstars step back into a ring in the greater Philadelphia region?
The next group of Superstars to be announced will be sure to put on "non stop action" when they step into the ring as they make their return to WXW C4 and that's The Notorious 187 Homicide and former member of Da Hit Squad Dan Maff! Additionally rumors have been flying that the New Jersey Kliq will make their presence felt when they return with the one and only Tommy Fierro.
Last but certainly not least, in action will be members of the Anoa'i family including Afa Jr aka WWE Superstar Manu and making their return as a tag team for the first time in a WXW C4 ring will be the former WWE Tag Team Champions Samu and Fatu aka Rikishi, "The Headshrinkers"!
Where else will you see a Supercard of this proportions? The only place will be on October 1st inside a WXW C4 Ring at Harrah's Casino at Chester in honor of the memory of the late great Yokozuna. For more information stay tuned to wxwc4.com and Blast TV each week on Service Electric TV 2 and Blue Ridge Cable TV and online. This will be a Blast TV taping with GA Tickets being $15, Ringside $25 and VIP is now SOLD OUT so be sure to buy your tickets as soon as possible before we sell out! Tickets can be purchased at the door, or at the gift shop of Harrah's Casino in Chester.
NOW ADDED 630 PM MEET AND GREET PASSES
FOR $20.00 PLUS THE PRICE OF ADMISSION
AVAILABLE AT THE DOOR!!
AFTER PARTY AT THE C-BAR LOUNGE ON THE CLUB LEVEL
MUST BE 21 YEARS OR OLDER FOR THE AFTER PARTY!!
Card Subject To Change