Nashville Artist At AWE PPV, HHH/Kowalski Note, Tully Blanchard, Angelo Mosco Featured & More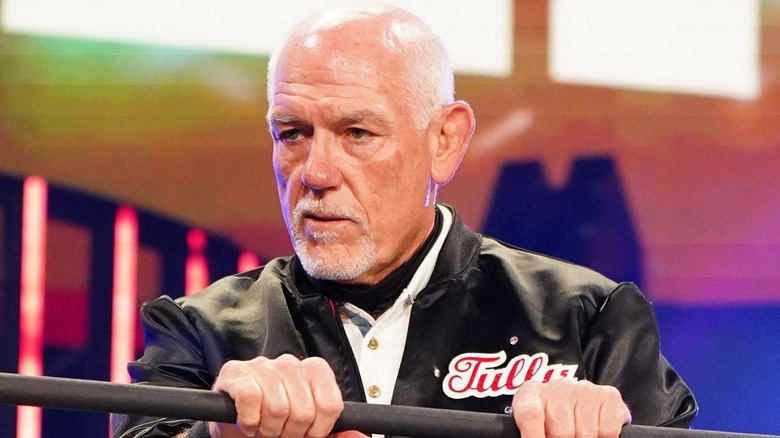 – AWE announced that fans will have the chance to have their photo taken live with wrestling legends Tully Blanchard and Baby Doll at the AWE Night of Legends this Saturday, Oct. 15, at Augusta Expo, Fishersville, Va. The cost for the Tully-Baby Doll VIP Package is $15 – plus admission to the event – and is limited to the first 150 fans. You can purchase tickets or get more details by clicking here.
– Speaking of this Saturday's AWE PPV, the promotion announced that Nashville recording artist Jon Morton will perform for fans at the show. Morton, the son of wrestling legend Ricky Morton of The Rock-n-Roll Express, is a former baseball standout who turned to the country-music business after an arm injury ended his minor-league baseball career. You can get more details on Saturday's PPV at this link.
– The October 2011 issue of Maine Antiques Digest has a two-page feature on the estate auction of the late Killer Kowalksi. In shows a lot of his memorabilia being sold and makes mention of wrestlers being in the gallery at the time of the sale. It also mentions Triple H several times, and shows items that he paid thousands for to purchase.
– Arda Ocal of Aftermath on theScore Television Network recently sat down with Angelo "King Kong" Mosca, who just released a book entitled Tell me to my face. In the piece, Mosca talks about his rivalry with Gene Kiniski, Jimmy Snuka and Iron Sheik being his best opponents, and a peculiar party trick that Abdullah the Butcher used to do to entertain his friends. You can watch the feature below or at this link: